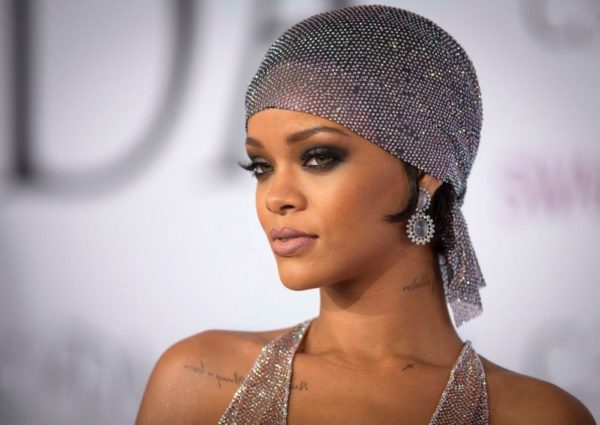 It's Stella's Addiction and she is back with another Get This Look feature.
The wave of Rihanna's very daring CFDA Fashion Awards outfit may have died down, but its ripple effect is very much still in the spotlight with the restriction of her Rogue by Rihanna posters in the UK, being linked to her risque appearance.
For her Get This Look feature, we are looking to the 'Princess of Pop' for inspiration. Today, Stella is going to show you how you can get something out of Rihanna's outfit – her sultry makeup look. Check it out!
***
While the world was stuck on her controversial dress I could not take my eyes off her face. Her makeup was done by Mylah Morales using mostly MAC cosmetics.
Here I've recreated her ash smokey eye. I think this look will be great for a night out which is exactly where my client Jessica was headed when I did this for her.
Products Used
1. Peggy Sage Eye Primer
2. Urban Decay Naked 1 Gunmetal shade
3. Magnolia Makeup in Puddin
4. Magnolia Makeup in Just Black
5. Magnolia Makeup in Galaxy
6. Maybelline Colossal Kajal
7. Wet n Wild Mega Liner
8. Amazing Shine Lashes in #01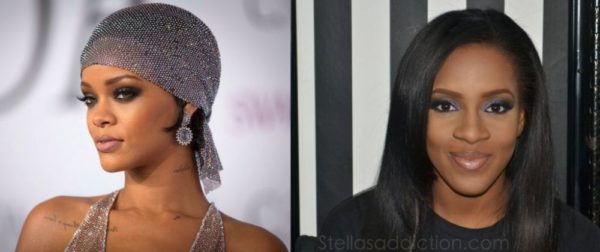 Get the Look
1. Start with a clean eye & your favourite eye primer. Stella used eye shadow primer from Peggy Sage Paris.
2. Apply shimmery grey eye shadow to the inner 2/3 of your eyelid. Used below is the Gunmetal shade from Urban Decay Naked 1.
3. Blend out the edges.
4. Apply a matte warm brown eye shadow to the crease. Used below is Puddin from Magnolia Makeup.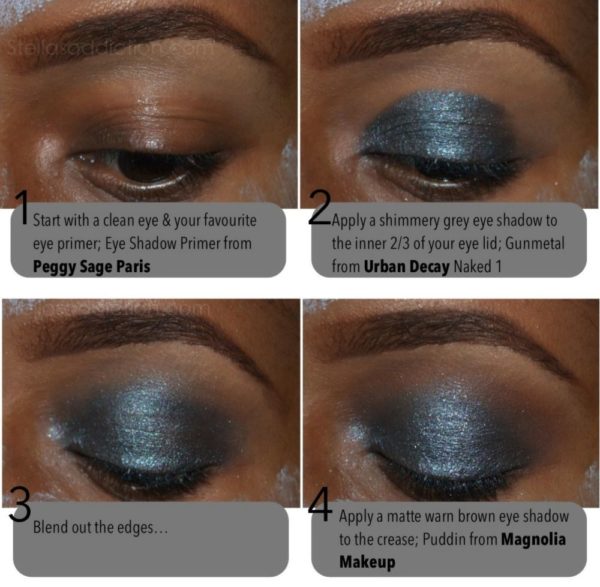 5. Apply a matte black eye shadow in the outer corner. Used below is Just Black from Magnolia Makeup.
6. For extra shine pressed on a sparkly eye shadow over the grey. Used below is Galaxy from Magnolia Makeup.
7. Apply the same matte black eye shadow on the lower lash line and blend out with the brown eye shadow.
8. Apply black eye liner to the waterline. Used below is Colossal Kajal from Maybelline.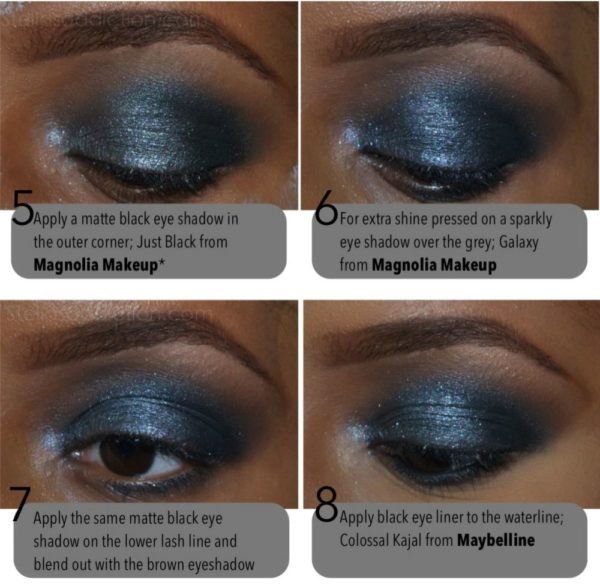 9. Line the upper lash with black liquid liner. Used below is Mega Liner from Wet n Wild.
10. Complete the look with False Lashes. Used below is Amazing Shine lashes in #01.
The finished look…
_____________________________________________________________________________
Stella-Maris Ikelionwu is a professional makeup artist, beauty blogger and vlogger. She is the brains behind Stella's Addiction makeup studio and boutique in Lagos and she writes the beauty blog of the same name.
She holds degrees in Communication & Strategy Management, Makeup Artistry and French but chose a career centered around her passion for makeup and hasn't looked back ever since. You can find her on www.stellasaddiction.com.