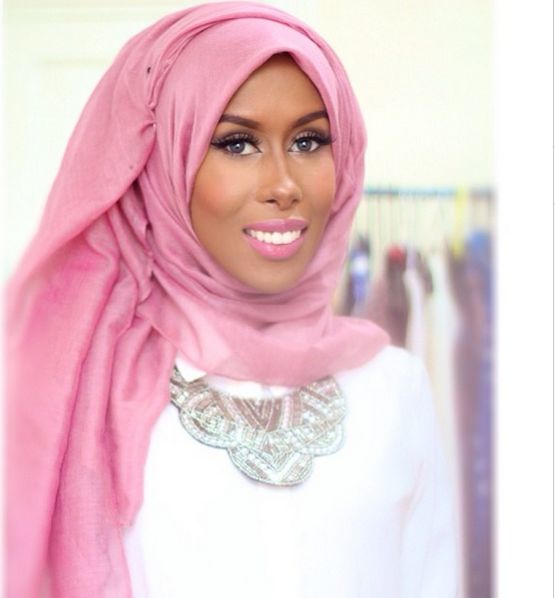 Ramadan Kareem.
The month of fasting officially commenced on Saturday 28th June 2014, and is the 9th month on the Islamic calendar. During this month, Muslims set out to achieve various tasks in honour of their faith including reading the entire Qu' ran, attending special services or night prayers at the mosque or volunteering for particular causes.
Muslimah blogger Fatimah Gimsay of CraftyGimsay, is letting you in on 6 of her favourite Muslim bloggers you need to check out. In her feature, she briefly describes them and tells us what she loves most about their styles of blogging. From fashionistas to multi-taskers, here they are.
Enjoy!
***
It is an awesome feeling to go through the YouTube pages and blogs by my fellow Muslim sisters. It is an opportunity to learn from them and explore their different styles of blogging. They share many inspiring aspects of being a Muslimah – like fashion tips, Hijab styles, makeup and many more and I am here to share them with you.
Wearing the Hijab is part of my personal and everyday life, so finding ladies that inspire and connect with me is something very exciting. So I want to share my top 6 Muslimah bloggers with beautiful styles and blogs everyone can enjoy.
Basma K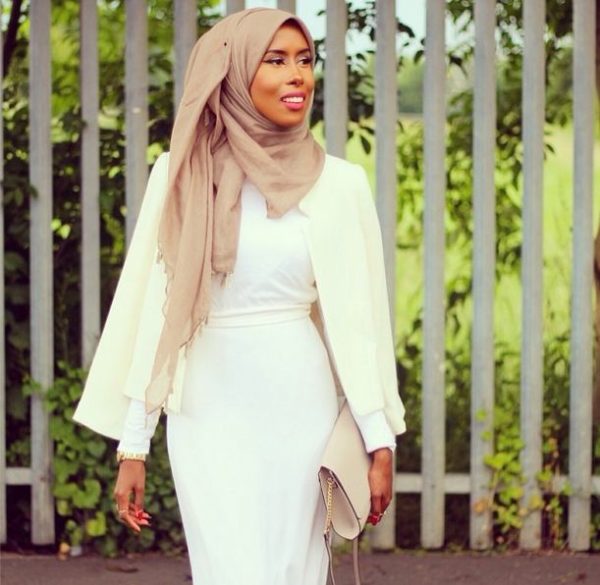 Somalian Basma Kahie is definitely among those who rule the Muslim blog-o-sphere with her doll like beauty and style.
She is a Hijab stylist and makeup artist – a craft that has made her Hijab styles famous and widely sought after. She even recently launched her own line of scarves among other fashion pieces. With over 84 thousand Followers on Instagram, her style is gorgeous yet modest.
Often called the Muslim Barbie, Basma is your typical classy Muslimah.
You can check out more on her style here: www.basmakcollection.com or Follow her on Instagram: @Basma_K
Hajia Belle

Teslima Yusuf popularly known as Hajia Belle is indeed a beauty to behold. The Nigerian beauty is one gorgeous wife and mother who isn't afraid to remain stylish.
I first discovered her on Bella Naija's My Style and was so glad to finally see a Nigerian Muslimah experiment with her outfit, because to be honest, she is one of the first Nigerian Muslim women I've seen that isn't afraid to try new styles along with her Hijabs.
Her daily posts range from her amazing skirt outfits to her work on beautifying other women.
You can Follow her on Instagram here: @Hajia_Belle
Nabiilabee

Nabila is an Algerian/Russian Muslimah based in England. She is a fashion student, Hijabi YouTube guru, stylist, blogger, model & fashion designer.
She is subtle and gentle with her video presentations yet she creates beautiful styles. It is so hard to choose a favourite style from her because she looks lovely in every outfit featured on her blog and which might just makes you jealous (but in a healthy way :)).
You can find her here: www.nabiila-bee.blogspot.com | Watch her on Youtube: www.youtube.com/user/nabiilabee
Dina Tokio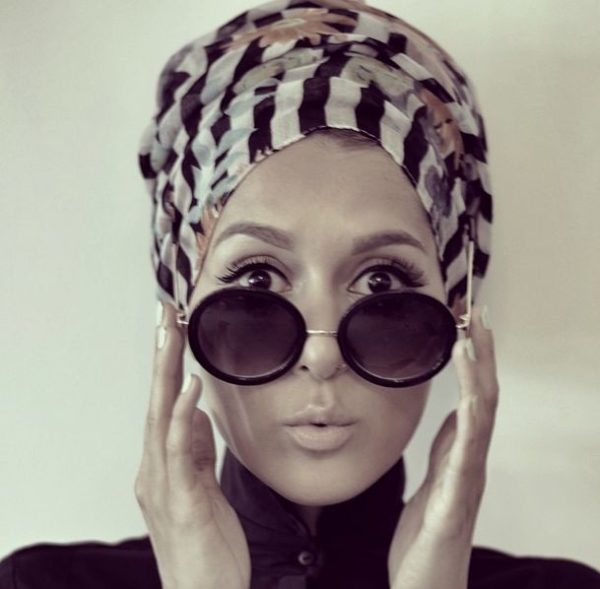 Born Dina Torkia, she is a British Muslimah that is a Hijab stylist and a vintage enthusiast.
Her style is a mix of modern day fashion and a dash of vintage. She keeps it simple, covered but still stylish. Dina is very playful and loves mixing colours and patterns a lot in most of her styles.
I love how she isn't afraid to try new things – especially her take on vintage styles. Plus she goofs around a lot which is fun and a great explanation for her over 242 thousand Followers on Instagram.
You can find her here: http://daysofdoll.com/ | Follow her on Instagram: @dinatokio
MuslimaHanie

Haneefah Adam also known as MuslimaHanie is a chef, artist, designer and Hijab stylist.
You literally have to catch your breath listing everything she does because she is an all-rounder that is not afraid to try anything. She has a great and skillful way of presenting her meals and her drawings will make you happy because of her quirky skills of using coins, fruits and grains.
She is someone you definitely want to check out.
You can find her here: http://muslimahanie.com/home/
CraftyGimsay by Fatimah Gimsay

I had to add myself too!
Craftty Gimsay is a relatively new blog with a strong love for food, photography and religion. These are all interests of mine so I decided to merge it all in one blog with my Instagram page.
I noticed the low number of women of colour in the Islamic blog-o-sphere so I decided to start my own blog instead of complaining. It can be randomly awesome so do check it out.
You can find me here:
Check for me here: www.craftygimsay.blogspot.com | Follow her me on Instagram: @craftygimsay
We hope you enjoy check out their pages and may your month of Ramadan be a peaceful one.
Photo Credit: @Basma_K (Instagram) | @Hajia_Belle | www.nabiila-bee.blogspot.com | @dinatokio (Instagram) | www.muslimahannie.blogspot.com  | www.craftygimsay.blogspot.com