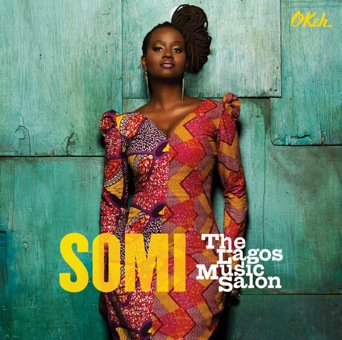 New York City-based Somi has released the video for her track "Last Song".
It was written in memory of victims of the Dana 153 crash, after she met one of the passengers days before the unfortunate incident.
The video was shot on location in Lagos and directed by Mariona Lloreta.

Somi is also set to release her album titled "The Lagos Music Salon".
Grammy Award winning artistes Angelique Kidjo and Common are featured and it is inspired by the Somi's recent 18-month creative sabbatical in Lagos, Nigeria.
Co-produced by Cobhams Asuquo, Keith Witty and Somi, the album will be released in the US on Tuesday 5th August 2014.
It will also be available in the United Kingdom and other international territories this month!
Pre-order the album here: http://smarturl.it/somi-lagos  and buy "Last Song" here
http://smarturl.it/somi-last-song.