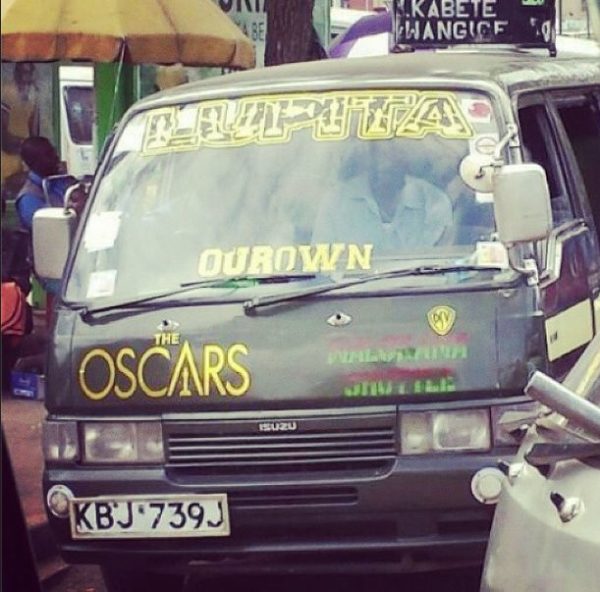 Lupita Nyong'o is officially the pride of the average Kenyan man.
The actress who won an Academy Award for her role as Patsey in Steve McQueen's "12 Years a Slave", is getting major love from her home country.
Lupita who just got the film rights to Chimamanda Ngozi Adichie's "Americanah", reacts to support from drivers of commercial vehicles who are branding her name as well as her Oscar victory on their buses.
"Lupita Nyong'o – Our Own, The Oscars" read a logo on a bus.
"Don't worry, I have a ride." #MatatuLove #Kenya http://t.co/GfgOpXtBSy

— Lupita Nyong'o (@Lupita_Nyongo) June 4, 2014
P.S: Lupita is currently in sunny Maui in time for the Maui Film Festival