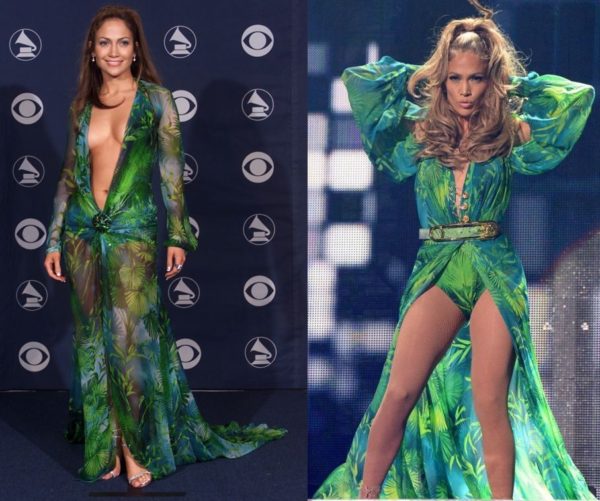 Still Jenny from the block.
Jennifer Lopez has been subject of tabloid headlines since last week, with reports that her boyfriend Beau Casper Smart has been in a relationship with a transgender.
But now, it is all about  J Lo.
The 44-year -old performed in the Bronx yesterday, hitting the stage in a re-make of her iconic 2000 Grammy dress by Versace.
If you recall, Jennifer arrived at the Grammys baring her hot bod in a palm printed long sleeve dress, which features a super plunging neckline and a high slit.
On stage, she rocked the bodysuit with flared sleeves and a tearaway skirt, with a high ponytail and gold heels.