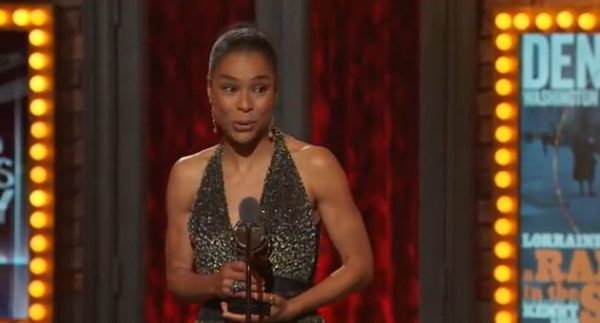 "…and somehow had a vision that a Jewish Nigerian-Brit could come over the pond and play one of America's most iconic parts."
Congratulations to actress Sophie Okonedo who won the Best Featured Actress award for her performance in "A Raisin In The Sun" at the 68th annual Tony Awards held on Sunday 8th June in New York City.
The award ceremony is to recognize achievement in Broadway theatre.
Sophie Okonedo is a 45-year-old Nigerian-British actress. She began her career in 1991 and in 2005, she received an Academy Award (Oscar) "Best Supporting Actress" nomination for her role in Hotel Rwanda.
Her late father Henry Okonedo was Nigerian, while her mother Joan is an Ashkenazi Jew. When Sophie was five years old, her father left the family, and she was brought up by her poor single mother.
Sophie has often spoken about her origin, "I feel as proud to be Jewish as I feel to be black" and calls her daughter an "Irish, Nigerian Jew".
Watch her acceptance speech