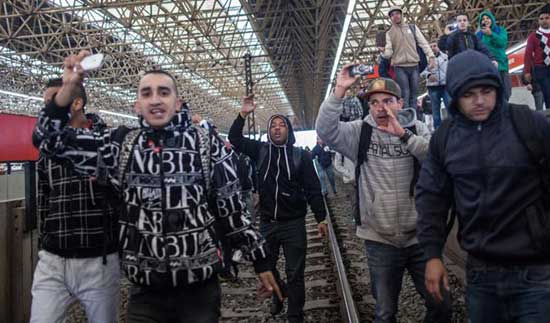 Subway workers in Sao Paulo, the host city of the world cup opening match in Brazil, entered the third day of their indefinite strike today.
The workers have been picketing and blocking subways. Authorities fear that this unrest could disrupt the games, which commence in just six days, The Telegraph reports.
Protests have reportedly turned violent, with police firing tear-gas in crowds of protesters and rowdy protesters being beaten with batons. As the violence escalates, workers have become even more obstinate.
FIFA is urging authorities to ensure that fans can get to the opening match via public transportation. However, if the strike is not over by next Thursday, which is when the games begin, FIFA's request may be difficult to carry out.
Workers are reportedly protesting because of failed negotiations with the government for a 16.5%  pay raise.
Photo Credit: CCTV.com