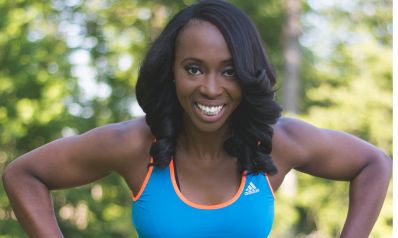 Hi guys, Adagurl is here with more fun workout videos. You can turn just about anything into a workout, and you can turn any location into your personal fitness center. So, I encourage you to find something that will get you on your feet and make you move.
The following videos are great examples of how you can mix basic moves with fun music and good friends, and get an awesome workout in. The best part about it is that these songs are relatively short, so the workout is manageable. And if you've got a bit more time, do them again and again. When you mix having fun with working out, you will be surprised at how quickly the calories burn off.
Lately, I have had the chance to hang out with some super fun people, while breaking a sweat. You may recognize some of the video participants from previous health and fitness posts right here on Bella Naija. Join us in enjoying life and getting your move on to the following videos.
Watch here:
With YOLO by Dr. Sid

With Antenna by Fuse ODG