It's time for BN Pick Your Fave.
Today, we have Nollywood actress Genevieve Nnaji, American actress and TV personality La La Anthony, and actress Patricia Clarkson in a red strapless satin Dolce & Gabbana dress, with a sweetheart neckline.
See how they wore it.

La La Anthony
Where: 2011 White House Correspondents' Association Dinner at the Washington Hilton on April 30, 2011 in Washington, DC.
How She Wore It: Standing next to her tall hubby Carmelo Anthony, La La was glam at the dinner in the dress. She styled it with drop earrings and a matching cocktail ring.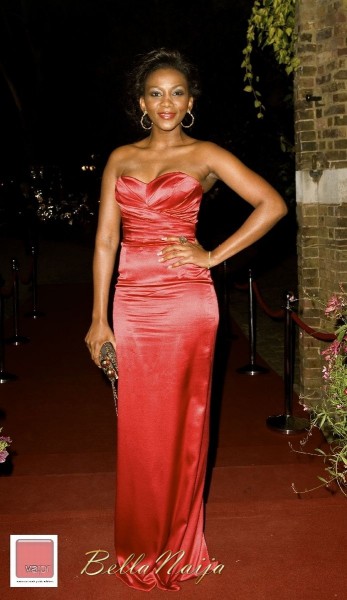 Genevieve Nnaji
Where: 6th Annual Raisa Gorbachev Foundation Gala in UK, in September 2011
How She Wore It: If you recall at the 2011 event, Genny met her favourite shoe designer Christian Louboutin and hung out with Rosario Dawson – see it here.
She accessorized with gold hoop earrings, gold rings, a gold bracelet and a Dolce & Gabbana clutch.

Patricia Clarkson
Where: Thee 68th Annual Tony Awards at Radio City Music Hall in New York City, on Sunday 8th June.
How She Wore It: Patricia gave the look another red carpet appearance at the recent 2014 Tony Awards. She kept the styling simple with gold drop earrings, a silver ring and silver bracelet.
Who rocked it best?
Photo Credit: Getty Images/Kris Connor/Dimitrios Kambouris | VA-PR