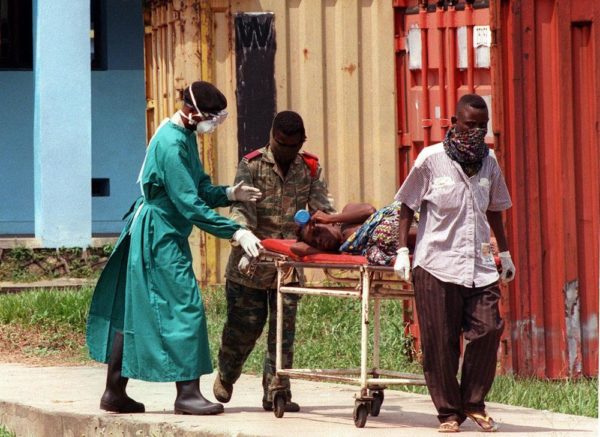 A medical doctor who has played a key role overseeing and helping fight Ebola outbreak in Sierra Leona has been infected with the disease.
According to CNN, Dr. Sheik Humarr Khan is currently being treated by the French aid group Medicins Sans Frontieres (Doctors Without Borders) at a hospital in the capital city of Freetown.
Additional details about the doctor's condition, was not revealed due to doctor-patient confidentiality.
The Ministry of Health however took to its Facebook page to deny reports that the doctor has died.
It "wishes the general public and all partners working in the healthcare sector to know that Dr. (Shiek) Umar Khan is still alive and responding to treatment contrary to social media report of his demise." read the Facebook post.
According to the figures released on Wednesday, Sierra Leone has had 427 confirmed cases of Ebola and 144 deaths.