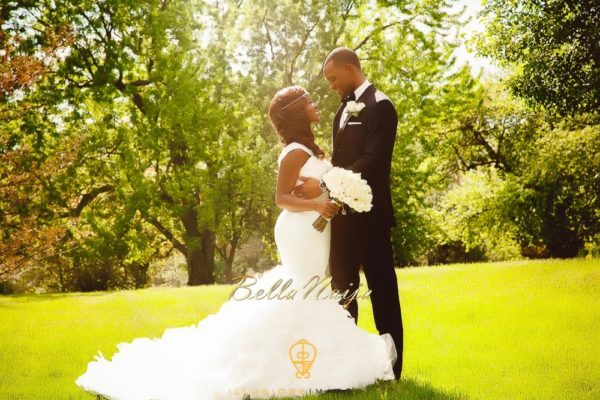 Omonye Osayande & Seun Phillips met at a mixer in college. She was a freshman, he was a senior. When he found out she was Nigerian he changed his name from 'Sean' back to Seun, lol, and that was the beginning of a beautiful friendship…
Years later the friendship blossomed into a relationship & here they are today!
The bride's mermaid wedding dress by Winnie Couture was drool-worthy! No surprise as she's a pharmacist but also head designer at Omonista so she made her gorgeous second dress and traditional Edo bridal outfit. The groom was so dashing, dapper and of course delighted to be wedding his love, and it radiates in all the photos.
Enjoy & be inspired by their beautiful wedding!
***
Pre-Wedding Photos: Chris Lloyd Robinson Photography
How Did You Meet?
Omonye & Seun
We met at an engineering mixer at the University of Michigan in Ann Arbor, Michigan.
Omonye was a freshman looking to meet new people and Seun, a senior, noticed that Omonye was not dancing to the "electric slide" and he saw it as an opportunity to introduce himself. He proceeded to introduce himself as "Sean". When he realized that Omonye was Nigerian, he immediately changed it to "Seun". We were friends for over eights years and started dating at the end of 2012. The rest is history.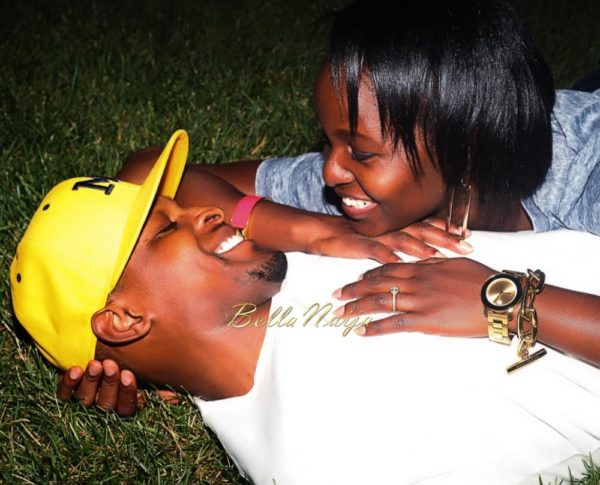 The Proposal
By the bride, Omonye
Seun knows I love jazz music. He invited some of our friends to a jazz club near Detroit, Michigan. We were all having a good time when Seun went up to the stage and I was wondering, "What is he doing?" He then started to talk about love and our relationship and I could sense a proposal following.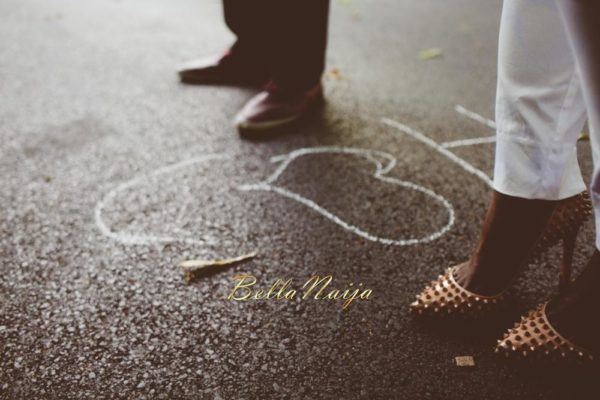 Before I knew it, Seun was on one knee with a custom made ring right in front of my face. Of course I said, "Yes!" Seun definitely did a great job in his proposal and caught me off guard. He organized everything from Chicago with my friends in Michigan and it was a very memorable day. (See the video below!)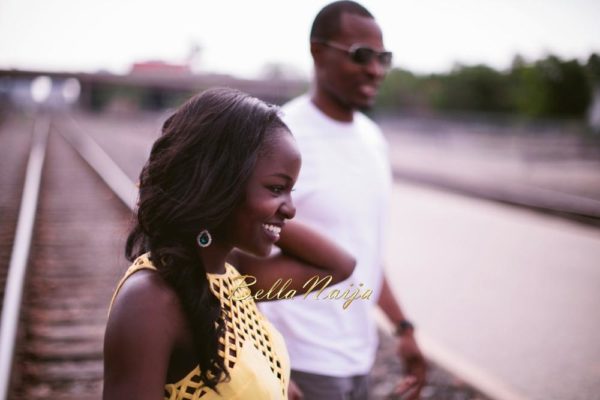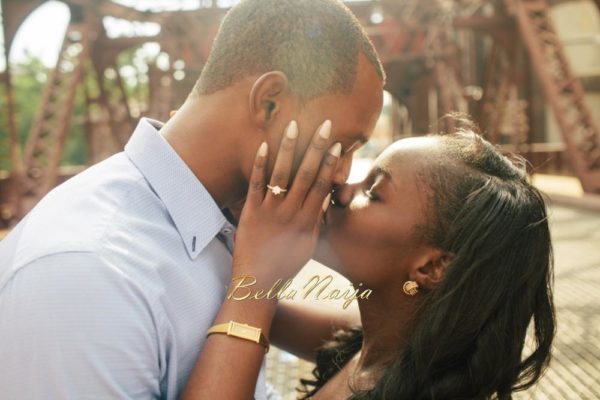 Words of Wisdom from the Couple
Pray together everyday. If you can, plan the wedding with your soon-to-be spouse. It is a good pre-marital exercise. Also, budget your wedding very wisely. You don't want to start your new life together with financial issues.
BellaNaija Weddings wishes the couple a life filled with joy and blessings.
***
Wedding Video – it includes the proposal at the Jazz Club… :) touching moments including the couple exchanging gifts, the bride saying her vows through tears of Joy…
Video by Craig David Butler
White Wedding: Craig David Butler Studios | Additional Photography: Tolani Alli of Illusions Imagery
The bride had a charm on her bouquet to commemorate her deceased mum, which she purchased on Etsy.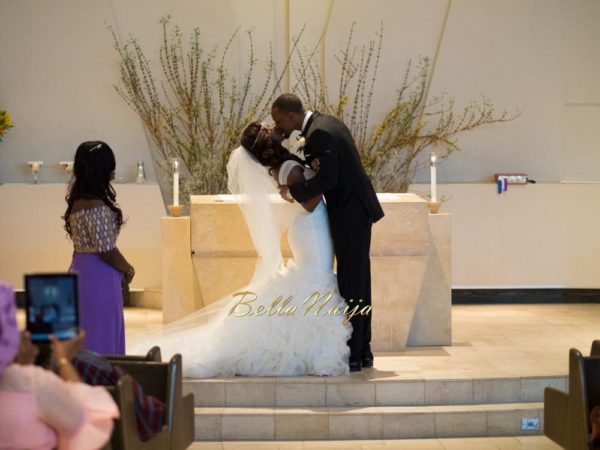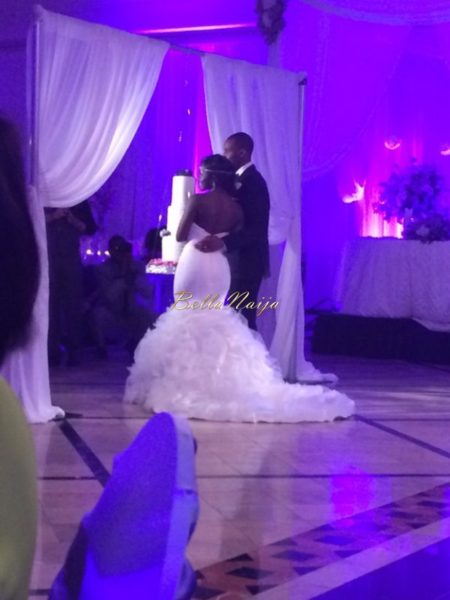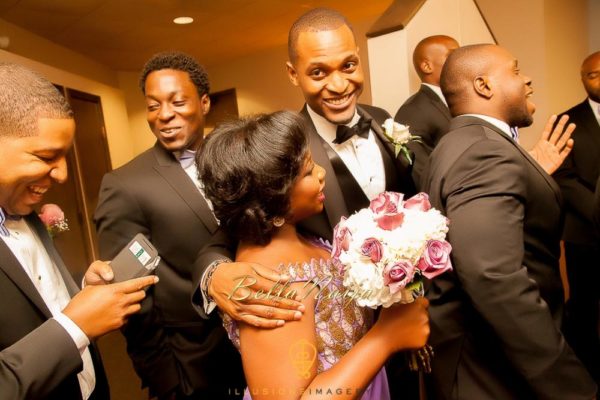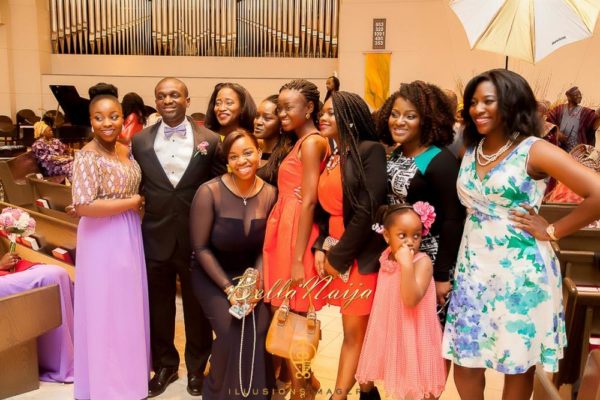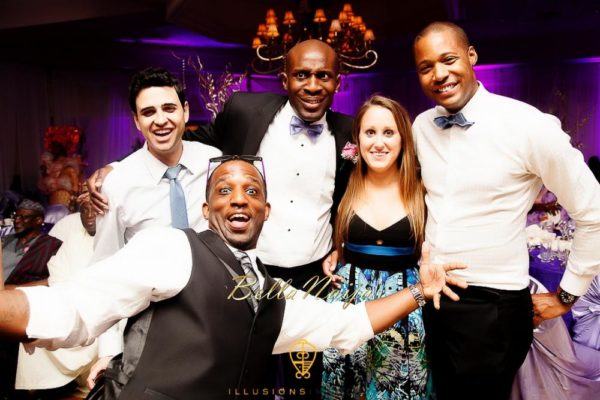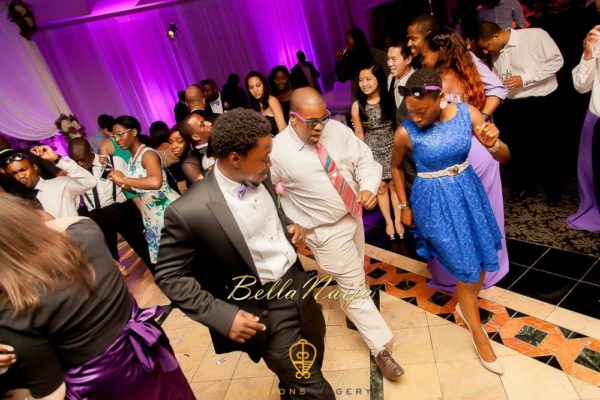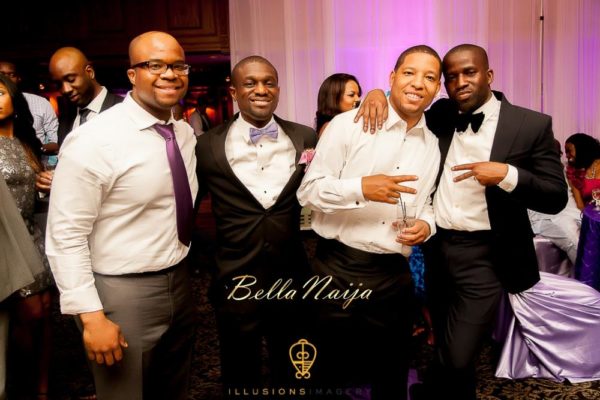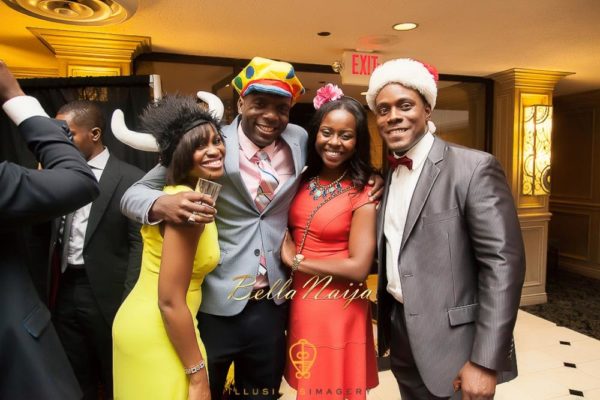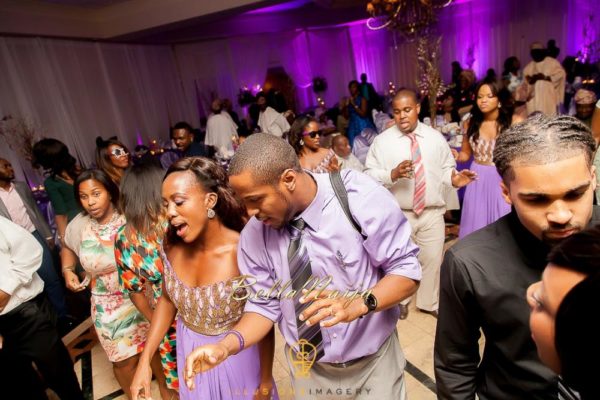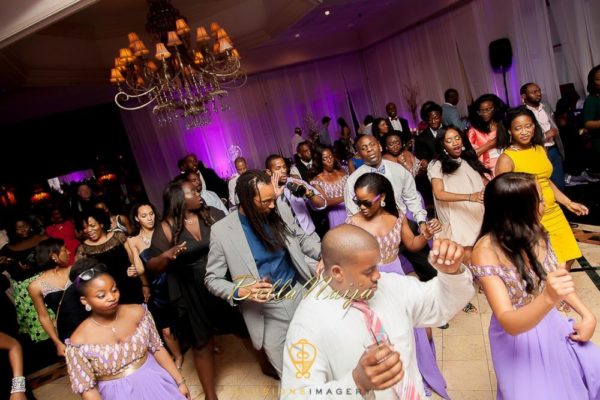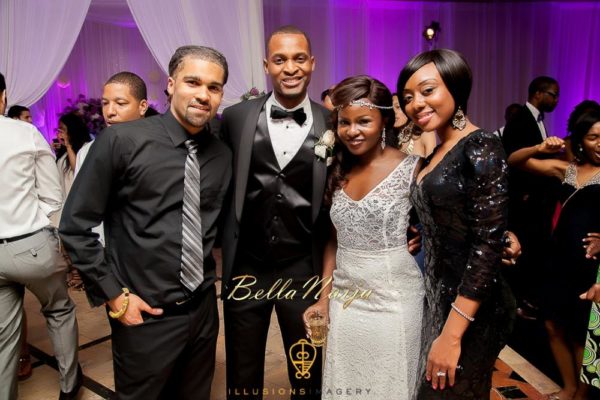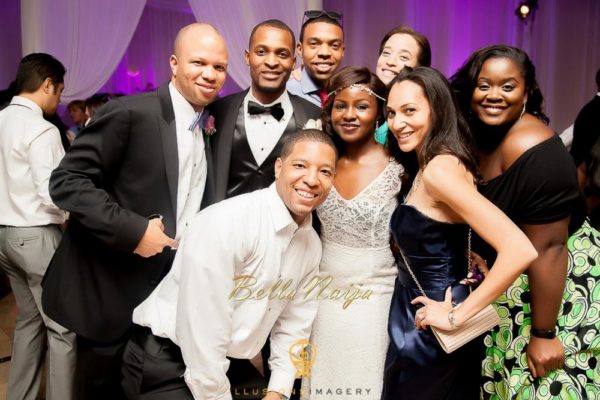 Traditional Wedding – Photography by Libran Eye
The traditional wedding was a beautiful blend of Edo and Yoruba cultures. The bride explains: "the Benin culture prefers the bride to be betrothed under her father's "roof" hence, the traditional wedding ceremony was in the bride's father's house in Lagos. The coral beads, okuku and ivie are part of the Benin attire and the groom wore his white lace Benin attire with coral beads as well."
"We went to the reception with our Benin attire then changed to our Yoruba attire at the reception. Our aso-oke colors were blue and yellow which coincidentally matched our college colors, the Michigan "Maize and Blue". Believe it or not, we did not plan this.
We later on changed to lighter fabrics towards the end of the reception to allow for easy dancing and movement."
***
Photography
Engagement Session Photographer: Chris Lloyd Robinson Photography |  info (at) chrislloydrobinson.com | 918.645.0853
Traditional Wedding: Lanre Balogun of Libran Eye Photography | info (at) libraneye.com |  Second Shooter: Adebayo Lawson
White Wedding Main Photographer: Craig David Butler Studios | craigdavidbutler (at) me.com
Additional White Wedding Photography: Tolani Alli of Illusions Imagery | illusionsimagery (at) gmail.com
Videography
White Wedding Same Day Edit Video: Craig David Butler Studios
***
Wedding Info
Wedding Dates
Traditional: December 27th, 2013
White: May 24th, 2014
Wedding Venues
Traditional Wedding/Bethrotal: Bride's Family Home
Traditional Wedding Reception: City Hall, Lagos
White Wedding Ceremony: St. Thomas More Catholic Church in Troy, MI
White Wedding Reception: Banquet Hall in Troy, MI
Wedding Colours
Traditional Bride's family: Champagne on Hunter Green
Traditional Groom's family: Sky blue on Sky blue
White Wedding: Lilac and Champagne
Traditional Wedding Attire
Traditional Bridal Makeup: Joyce Jacob Beauty
Bride's Benin Dress Designer: Omonye Phillips for Omonista
Wedding Attire
White Wedding Hair Stylist: Sophia Boyd
White Wedding Makeup: Rashida LaShawn aka The Glam Doctor
Dress Designer: Winnie Couture with custom enhancements and alterations
2nd Dress Designer: Omonye Phillips for Omonista
Bride's Jewelry: Givenchy and Gucci
Bride's Shoes: Jimmy Choo
Bouquet: Flowers by René.
Groom: Black Calvin Klein Tux
Groom's Bow Tie: Gucci
Groom's Jewelry: Movado Watch, Armani bracelet
Groom's Shoes: Hugo Boss
Vendors
White Wedding Cake: Liz P.
Suspension setup: Jena Sound and Lighting with bride and groom
Traditional Wedding Planner: Magna Events (Yinka Okeowo)
White Wedding Day of Coordinator: Purple Clover Events
Bridesmaids and Groomsmen Gifts: Luxe Gift Boxes, Chicago, IL
Wedding Website: OmonyeAndSeun.com by GWAP Consulting, LLC
DJ: Dee Money of D.I.S Productions, Chicago, IL
Traditional Wedding Decor: Newton and David
White Wedding Decor: Flowers by René and Jena Sound and Lighting
Wedding Logo: Studio of Modé
Traditional Wedding Food: Malas
White Wedding Food: Banquet Hall
Trad Band: Faith Band