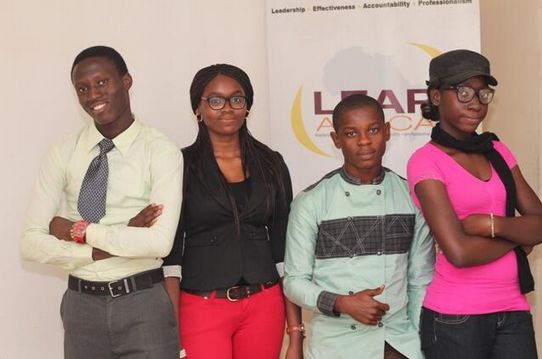 The LEAP Africa Summer Youth Leadership Programme is a five day non residential training for young people aged 14- 20 years. It provides series of interesting teachings, learning games and expositions on the concept of leadership and self discovery that challenge youth to desire, learn and take up leadership positions in their various individual and community spaces.
Young people who attend are
Exposed to the concept of leadership and equipped with soft skills for effective leadership.
Encouraged to "look within" and take stock of their current skills, talents and inclinations as well as their dreams and visions for the future.
Prompted to commence social change projects in their communities in order to test and apply what they have learnt through the training programmes, as well as to improve the lives of others.
Date: LEAP is accepting applications for this year's summer class which takes place from July 21 to July 25 2014.
Fee: N25,000
Registration Deadline: July 4 2014
Contact: LEAP at [email protected] for enquiries
You can fill out the applications form HERE