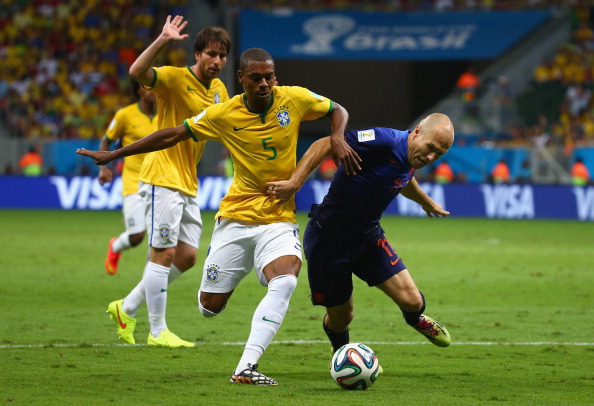 Brazil fans are pleading for someone to wake them up from this nightmare right now…unfortunately it is not a dream. This is their reality!
After their shattering 7 – 1 loss to Germany in the Semi-Finals, the third place match today against the Netherlands at the Estádio Nacional de Brasilia was an opportunity for the Brazil national team to redeem themselves. They didn't.
A 3rd minute penalty conceded by Brazil was fired home by Robin van Persie. Though there are questions around if a penalty should have been given as the tackle occurred outside the penalty box before Arjen Robben catapulted himself into the penalty area. That said, the penalty decision stood and it was 1 – 0 Netherlands.
Daley Blind issued his dad (former Dutch international and current Netherlands coaching staff Danny Blind) a wonderful gift with a 17th minute goal which he kicked into the goal post after deftly manoeuvring the ball for a few seconds.
Brazil tried to fight back in the second half of play but it was not to be as the Flying Dutchmen sealed their win with an injury time goal by Georginio Wijnaldum.
The Netherlands ends their 2014 World Cup campaign with no losses and receive their 3rd place medals as the reward!
Photo Credit: Getty Images