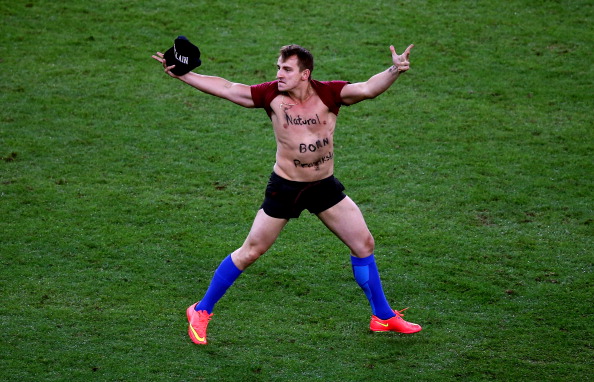 The second half of the 2014 World Cup finale was momentarily interrupted by an invader who crashed the match by running across the pitch with the words "Natural BORN Prankster" written across his chest and also attempting to kiss German player –Benedikt Hoewedes.
TV broadcasts around the world cut away from the unplanned "action" in order to discourage aspiring invaders. Anyway check on it.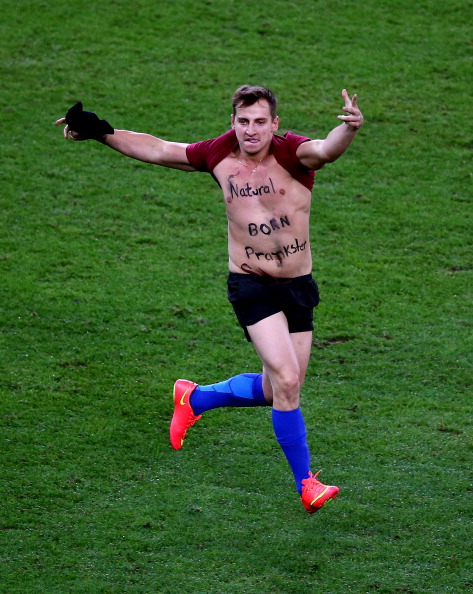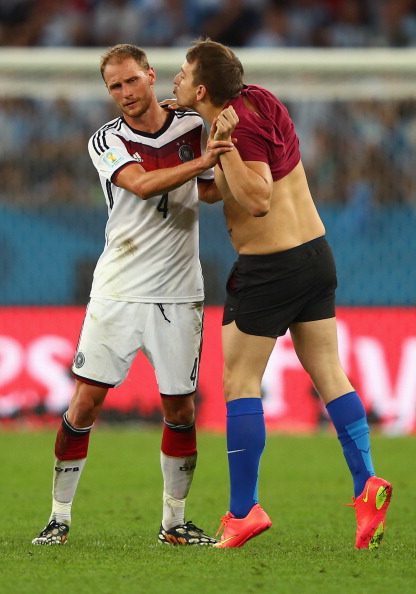 The invader was swiftly carted off the pitch by security agents. Thankfully noone was harmed.
Photo Credit: Getty Images