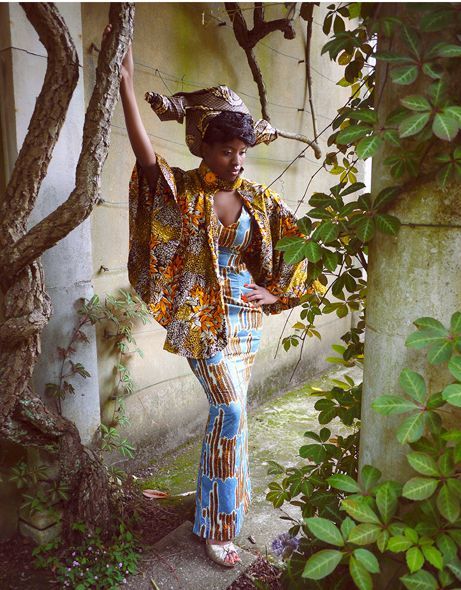 The last time you heard of the name Helen Isibor a.k.a The Venus Bushfires, she was exploring the ethereal sounds of the hang and talking drum at a private event event in Lagos. Today she is debuting a different side to her talented self – fashion designing.
Debuting her "Future Nostalgia" collection for Spring/Summer 2014, the singer/songwriter has collaborated with her cousin who makes the pieces, to present a collection that uses African fabrics from their great aunts store. Now that's a real family affair.
The collection features Helen, who is featured as the model, adorned in African print dresses, capes, jackets, trousers with print inserts, head ties and more against an oriental themed background.
View the collection below.
Photo Credit
Concept & Photography: Marianne MarpLondon
Designer & Model: Helen of The Venus Bushfires
To find out more and buy pieces from the collection you can visit www.thevenusbushfires.com from Mid-July 2014 or visit the fashion boutique Soboye in East London, 13 Calvert Avenue London E2 7JP.
Photo Credit: www.marplondong.com