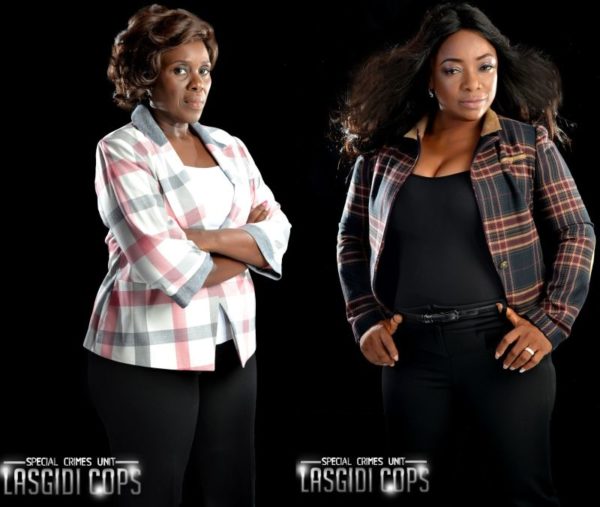 Coming soon to the TV screens is a series titled – Lasgidi Cops.
Just like international crime thriller series like CSI: Crime Scene Investigation and Criminal Minds, this one is full of suspense, twisted plots and drama. But a different story line.
In Lasgidi Cops, the characters try to uncover a plot to organize a crime to ultimately take over the government of the state.
Starring in the series are acclaimed actors including Joke Silva (Commissioner of Police), Keppy Ekpeyong-Bassey (Lawyer) and Bimbo Akintola (Chief of Prosecution), as well as rising talents such as Kehinde Bankole (Journalist), Wole Ojo (Strategist), Adesua Etomi (The Chameleon), Kelechi Udegbe (The Go-to-Guy) and Olumide Oworu (The Hacker)
The series is produced by Ola, with direction by Ani Ekins and Ola Naresh as the Director of Photography. It will broadcast on TV stations across Africa, Europe and North America, as well as on online and mobile platforms.
The trailer will be released soon.
Check out the promo photos for the cast!