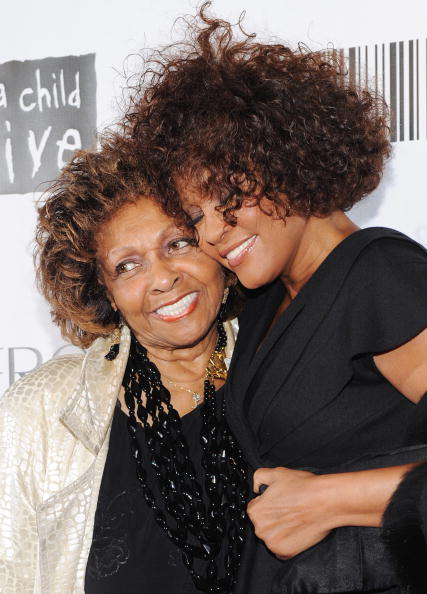 The Angela Bassett directed Lifetime Networks biopic for the late Whitney Houston keeps facing a lot of criticism and a few setbacks.
First, the daughter of the R&B icon Bobbi Kristina lashed out at Angela for not picking her to play her mother and they can't use original Whitney songs but a singer will have to make renditions which Yaya DaCosta the lead star will lip sync to.
Now Cissy Houston, Whitney's mother is speaking out against the biopic, telling everyone to let her daughter rest.
Cissy released a statement on the made for TV movie;
"Lifetime has chosen to go ahead with the movie about Whitney in spite of my family's objections. No one connected with this movie knew Whitney or anything about her relationship with Bobby,

In the two years since Whitney's death, many people have stepped forward to speak about their close relationship with her. I find it difficult to believe people who knew and supposedly loved her would participate in a movie about her done by folks who didn't know her.

We are exhausted by the continuing misinformation and comments offered by people who did not know her. Please please let her rest."
Photo Credit: Getty Images/Stephen Lovekin