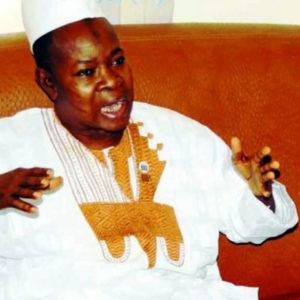 On June 17, Nigerian business mogul and Aare Musulumi of Yorubaland – Abdulazeez Arisekola Alao – passed away at age 69 – while receiving treatment for colon cancer.
According to reports, one of Alao's wives, Jelilat, passed away after being involved in a car crash, according to Punch.
The accident occurred on Tuesday evening at Eyenkorin, located near Ilorin, Kwara State.
Jelilat was 62-years-old.
Photo Credit: Punch