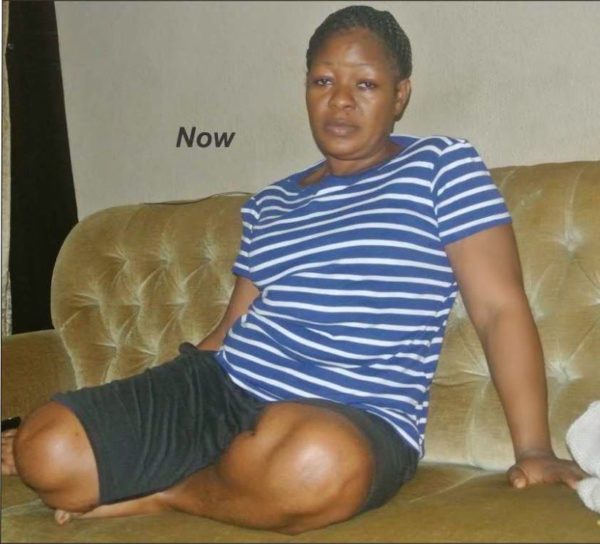 Omotunde Ogundimu who is known for her roles in Yoruba movies, is opening up about her medical condition for which she needs a N1 million to undergo surgery due to acute fibroid.
The mum of three – a boy and two girls, whose husband died two years ago, also revealed that a few people in the movie industry are helping raise funds for the surgery.
Omotunde talked about her painful situation, and poverty in the Nigerian movie industry.
On online reports that she needs N1Million for surgery: "The whole thing started about four months ago. I started noticing that my menstruation was running non-stop which I thought was still normal because when you are over 40, here are some changes that may occur in a woman's life, including menstrual cycle, until I went to the hospital and complained to the doctor.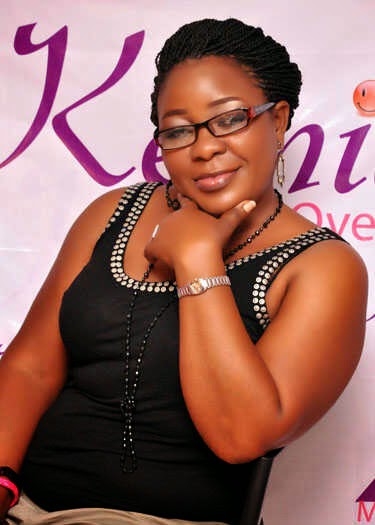 After explaining how the whole thing was and how I was feeling, the doctor said I have fibroid. And I needed to do some tests which I did. It was confirmed that I have fibroid, a very big one.
The doctor said it has overgrown. He recommended that I will need to undergo surgery which will cost me a lot of money. Unfortunately, ever since then, I have not been able to raise the required money for the surgery. A journalist friend visited me because it was long he saw me, he said he called someone to ask for me.
The person gave him my number. So, when he called me, I explained to him about my health. I told him I can't even go out let alone to location. The following day, he was surprised to see how my look was.
He noticed that I have emaciated. He was angry with me, accusing me of toying with my life by not crying out to the public for assistance so far I couldn't foot the bill. And that's how the story got to the internet. Since then, people have been responding in little ways."
On what she thinks caused the ailment: "I don't really know. What they told me is that every woman has it whether yu have given birth or not. It depends on the way it grows in every individual."
On how she feels when she bleeds: "Presently, I am still bleeding but it's not as often as before. It has reduced, probably because of the medication prescribed by the doctor. Since I have been taking it, I have noticed some improvement. The blood now comes in trickles.
On the money she needs for surgery: "At least, I need N 1million because after the surgery, it may take sometime before I can be stabilized. Throughout the period of staying at home, I will still need some money to take care of myself and my children. It won't be easy for me to just start like that. I would have to remain home, recuperating."
On if her late husband's family can help financially: "I have not communicated with them since this thing started. But one way or the other, after the death of my husband, it has been once in a while. Ever since they shared my husband's property among the wives he left behind, including myself, it's only his younger brother that has called me, I think twice."
On asking for N1 million despite being a star actress: 'The reason I kept quiet was that I thought if I start asking for help from the public, they may ask me why, after all I am a star actress and I have done a lot of movies. But unfortunately, the job is not what people think it is. Fine, you need something extra that will be raking in money for you.
For instance, one can be into business because the job we do and the way we do it can't fetch us what we need to survive. It's a kind of rub my back and I rub yours. It's not as if one can charge professionally. The money we collect is nothing to write home about. That's the reality."
On if that is the reason for poverty in the industry: "Yes, that's the truth of it all. You go to one location today, they give you the peanut, you go to another tomorrow, you also collect peanut and you have a lot of responsibilities within and outside your family.
How do you now marry the situation? But I think if the government came come to our aid, things will improve. And at the same time, most of us act and we still produce. It's not supposed to be so.
Let's have producers apart so that those acting will have the opportunity to negotiate their fees with them. But it's not like that in the industry, that's why we're still suffering"
For more on her interview and how you can support, details are available in the new issue of Encomium Weekly.