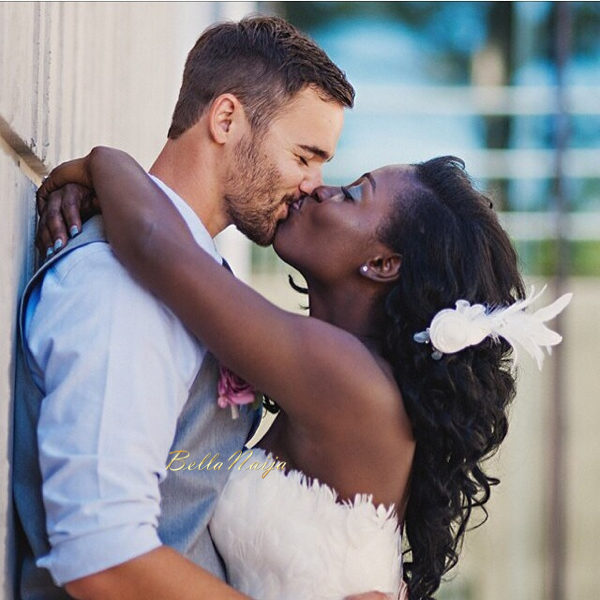 We always get requests to catch up with brides and grooms on life after their fab wedding. Today your wish has been granted!
Sarah and Nick met at university in British Columbia, Canada.
Two years later, we ask the beautiful bride on how life has been since the wedding, their families' reactions (with the mix of cultures and races at play) and of course, their beautiful love story… by the way, they got married at their university where they met …. how cute 🙂
For recent BN Weddings catch up features, see Here, Here, Here and Here.
Enjoy and be inspired!
***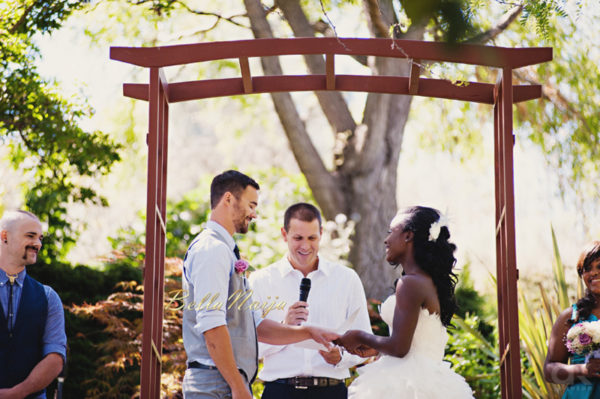 Our Love Story!
We met while I was studying at Thompson Rivers University in Kamloops, British Columbia, Canada. We got introduced by a mutual friend in my class. He was nice and charming, always going out of his way to make sure I was safe and happy knowing I was million miles away from home (Ghana). We were best friends for about a year and dated 2 years after that. We were together all the time until I went home to spend a summer my family and not with him. He was sad yet happy for me at the same time. He didn't want me to go but it had to be done. I spent about 2 months home and we made sure we stayed in touch through Skype and other social media networks. After spending half of the summer with my family it was time to spend the other half with Nick. I came back to Canada super excited to see him and so was he. He said he will never let me go and the next time I do go he will be coming with me. 4 months after my return to Kamloops Nick decided to pop the big question!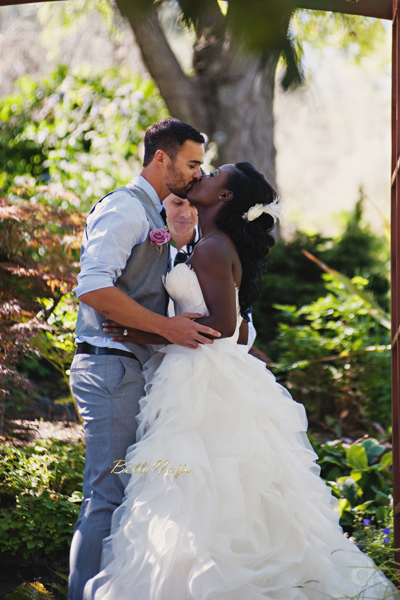 The Proposal
Nick proposed at his favourite restaurant, McDonalds 😀 He proposed one Sunday after church around 12 midnight in McDonalds. He proposed there because he wanted my parents to be the first to know about our engagement. With the time difference in Ghana 12am would be about 8am and this meant my parent would be waking up to good news. The proposal wasn't anything fancy, I was in my PJs the night he dragged me out of my house for the random fast food hangout but I must say it was really thoughtful of him to seek my parents blessings first. He proposed on October 2011 and we had our wedding on August 2012.  
BellaNaija Weddings: How did both families react, given the blend of cultures?
Sarah: My mum loved him the minute he met him. My mum first met him in 2009 we she visited me during her summer holidays. At that time we had just started dating, and mum loved how respectful he was. The ice breaker for mum was the fact that he was a Christian and grew up in a Christian home. After mum's summer vacay was done, she spread the news at home and soon everybody knew who Nick was. To my parents it was love at first sight.
BNW: How has married life been?
Sarah: Most people say the first 2 years of marriage is the hardest but to us it was the most exciting journey. Coming home to each other and knowing you are never alone. To me it made me feel more at home in Canada. Knowing there is some one who is there to protect, care and listen to me anytime of the day.
BNW: Thank you so much for sharing your love story to inspire others! Happy Anniversary and we wish you all the best!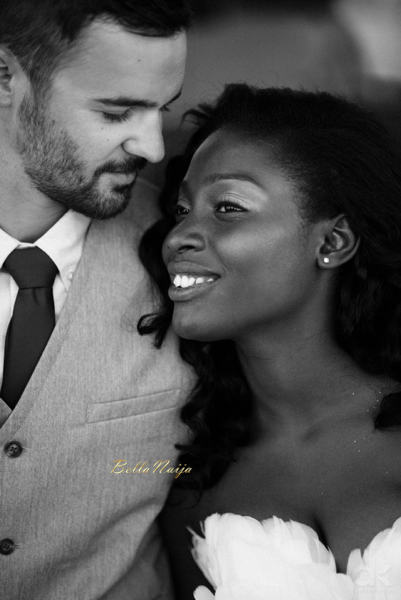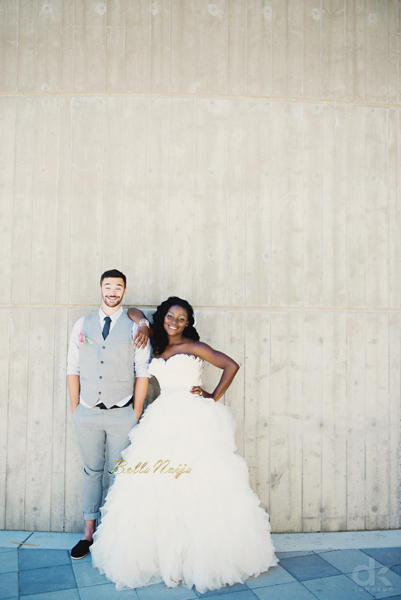 ***
Wedding Photography: Danni K Johnson
Wedding Info
Wedding Ceremony Venue: Thompson Rivers University Horticulture Garden
Reception: Plaza Hotel Downtown kamloops
Wedding Dress: Viva Bridal Kamloops
Suit: ASOS
Makeup: Beauty Code Kamloops