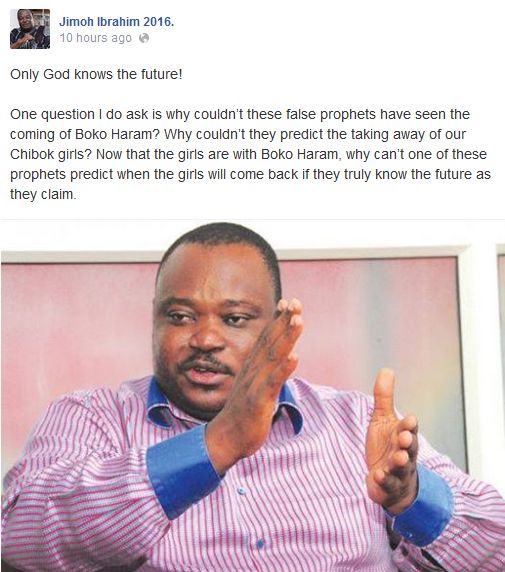 Nigerian politician and chairman and chief executive officer of Global Fleet Group, Jimoh Ibrahim took to his Facebook page hours ago, to speak on "false" prophets and why they could not predict the rise of Boko Haram and the abduction of the Chibok girls.
He said;
Only God knows the future!

One question I do ask is why couldn't these false prophets have seen the coming of Boko Haram? Why couldn't they predict the taking away of our Chibok girls? Now that the girls are with Boko Haram, why can't one of these prophets predict when the girls will come back if they truly know the future as they claim.