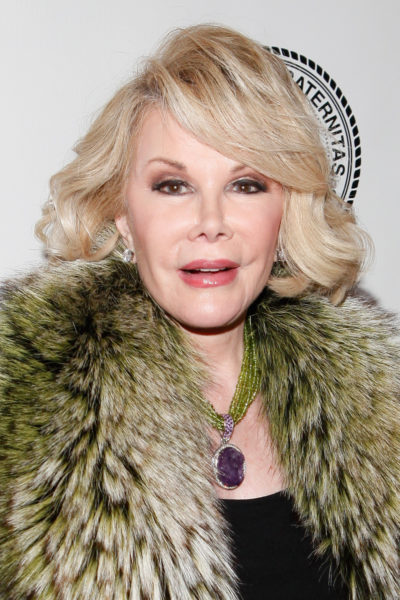 Popular actress/comedian, and co-host of E! Fashion Police, Joan Rivers, is reportedly in critical condition after she stopped breathing during a vocal chord surgery today.
Rivers, 81, was undergoing the surgery at Yorkville Endoscopy, in New York City, according to Page Six.
After she stopped breathing, a 911 call was placed, and she was rushed to Mount Sinai hospital.
According to reports, she'd had a stressful week because of her involvement in 3 major shows back-to-back: Fashion Police, MTV Video Music Awards, and the Emmys.
Photo Credit: Getty Images/Cindy Ord