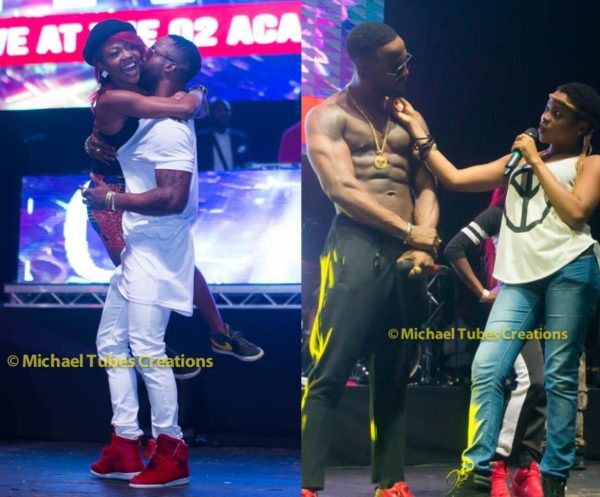 They wanted some of that Iyanya flavour and he proved he had just the right dose.
On Monday 25th August 2014, the Triple MG act headlined Cokobar Anniversary celebration concert in London, UK. He was joined on stage by Ice Prince, Emma Nyra, Awilo Longomba and Chidinma.
Iyanya pulled all the stops to wow the ladies including taking off his shirt so that his abs and biceps can be on full display. And they loved  it.
Check out these snapshots of the ladies at the event going gaga for the star.
Photo Credit: Michael Tubes Creations