Sadly another Hollywood couple call it quits!
His smile made many love him and her feisty attitude + hot bod after 5 kids made us gasp, together they were dreamy pair.
Michael Strahan and Nicole Murphy are no longer together.
The former NFL player turned television host and the model/VH1 star announced to People Magazine that they have ended their five-year engagement.
"They love each other very much, but with the distance and work schedule it has been hard to maintain the relationship," Strahan's rep tells the publication.
42-year old Michael and 46-year old Nicole who is Eddie Murphy's ex wife and mother of 5 of his children.
The couple started dating in 2007 and have 9 children between them.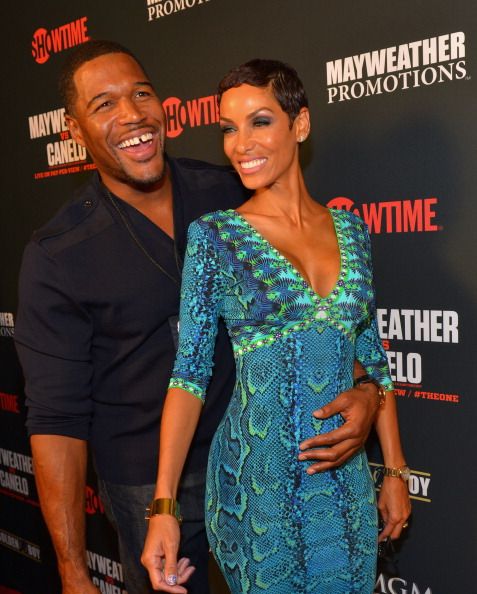 Photo Credit: Getty Images