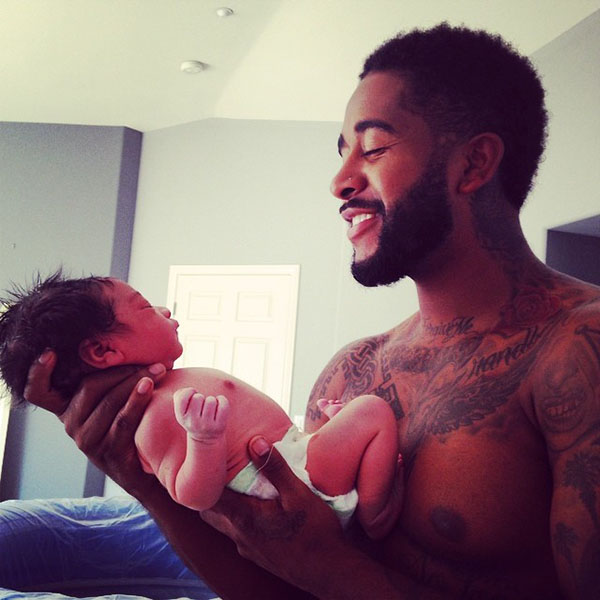 So precious! Omarion is now a papa.
The American musician and actor shared the good news via social media by debuting the photo of his little son with girlfriend Apryl Jones.
His baby boy is named Megaa Omari Grandberry.
Omarion also shared that the boy came into the world via natural birth.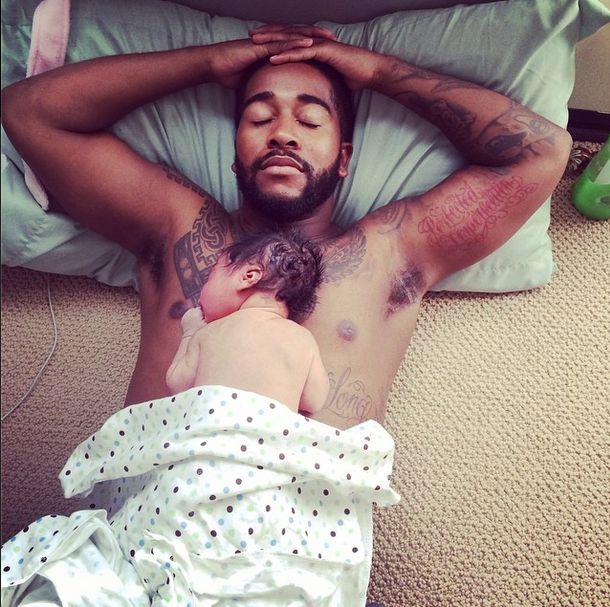 World. Allow me to introduce. MEGAA OMARI GRANDBERRY. He is 7 pounds. 4oz & 20 inches long. My son I've been waiting on you. God is the realist!! I witnessed a miracle. My soul mate @aprylsjones is so strong!

Not only did she have a un medicated birth (no drugs) she did it at home. Naturally. Just like my mom had me. I love you. thank you for having my legacy. I'll forever belong to you & you will forever be tied to me.

Creating a child takes no love or skill but being a parent requires lots of both. Thanks for watching me grow. #MEGAAhome #OmarionsonMEGAA #donthateonmysonsnameillkillya #Nolol #royalObloodline #blasain #mysongotgoodhair #freshpitthewombhandsom alright. I love y'all
If you missed the baby shower, click here