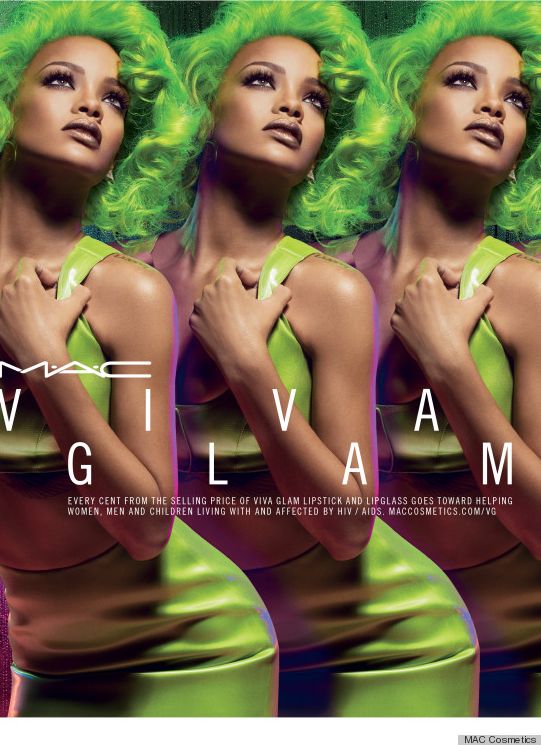 A few days ago Rihanna unveiled her "Rogue Man" campaign via her Twitter page (see below), and yesterday she unveiled another anticipated campaign for her 2nd Viva Glam MAC collaboration.
Rocking a green wig and a sexy matching green dress, Rihanna is wearing the frosted metallic mauve lipstick from the collaboration with a perfect mauve inspired makeup look.
This collaboration comes with a lipstick and lipglass; the lipstick for Viva Glam Rihanna II will come in a warm mauve with silver frost, while the lipglass will be a cool mauve with red frost.
Priced at $16 and $15 each, the proceeds from "the selling price of Viva Glam lipstick and lipglass goes toward helping women, men and children living with and affectd by HIV/AIDS."
The products will hit stores on Thursday 11th September this year!
Have you seen the hot images of Rihanna's ad campaign for her "Rogue Man" fragrance? In the campaign images Rihanna is seen nuzzling up to the hot tatted model as if smelling his scent.
Of course it was only a matter of time before spoofs of the campaign started popping up! An Instagram account user @neeshcbe put up this photo of Rihanna's "Rogue Man" campaign, with the models head replaced with that of Chris Brown. We actually love it and it seems so does Chris.
He commented on the photo saying "Wow". Hmmm, we wonder if that means we will be seeing them back together again. Do you think they can ever make it work now that he's single again?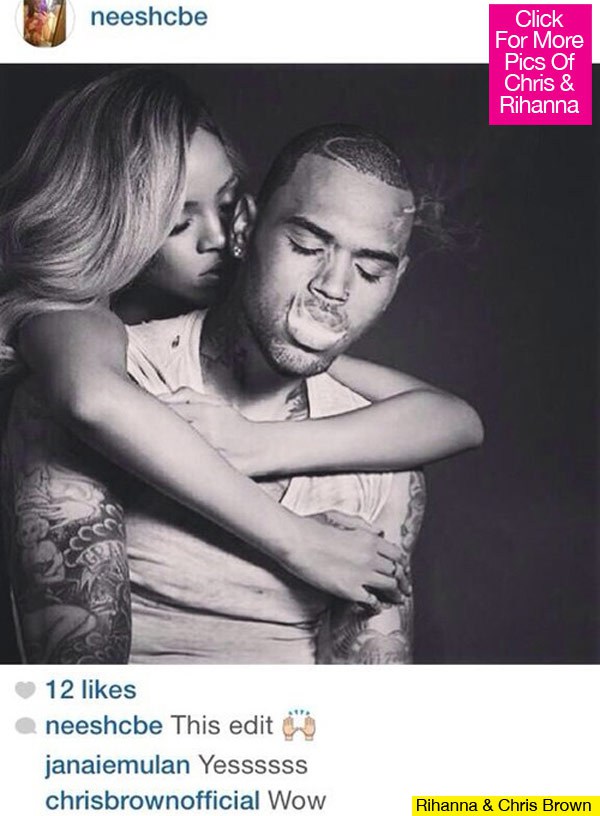 Photo Credit: Hollywoodlife.com /@neeshcbe (Instagram)