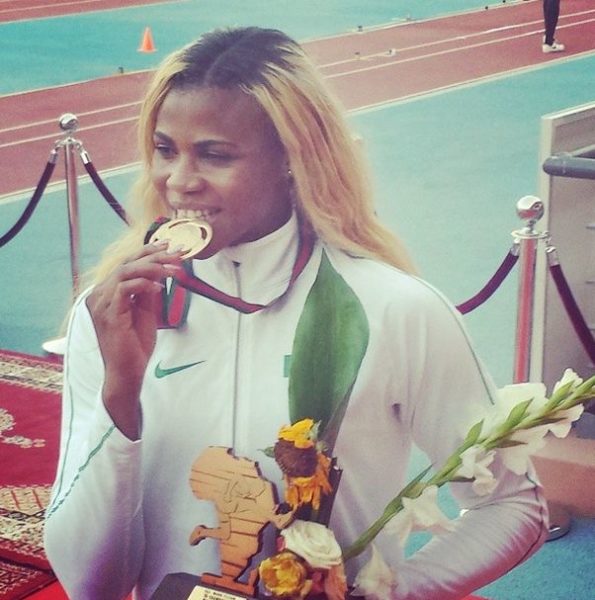 Yes Blessing gold looks good on you.
After her non stop wins at the 2014 Commonwealth Games, Blessing Okagbare is slaying yet again. She took part in the Championnats D'Afrique D'Athletisme in Marrakech, Morroco.
Today, the 25-year-old Nigerian sprinter beat 26-year-old Ivorian Murielle Ahouré in the women's 100m race at 11.00 secs flat at the Grand Stade de Marrakech.
Congratulations!
Photo Credit: Instagram