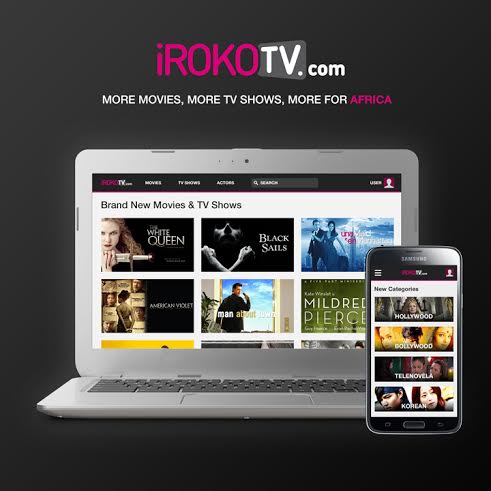 iROKOtv.com, the world's largest online platform for African movies today announces that it is bringing the very best of Hollywood, Bollywood and Telenovela cinema to its site, as part of an exciting new content package.
iROKOtv.com subscribers in English-speaking African countries will now enjoy a selection of the latest movies and best TV dramas from Hollywood, Bollywood and Telenovelas (Spanish Soap Operas) and Nollywood with new movies and TV shows added each week for just N5000 / year (that's only N410/ month)!
Much loved and adored Nollywood royalty such as Mercy Johnson, Majid Michel and Patience Ozokwor (Mama G) are now being joined by award winning Hollywood and Bollywood stars such as Kate Winslet, Morgan Freeman, Kerry Washington, Sandra Bullock, Nicole Kidman and virtually everyone who is anyone!
Currently streaming on iROKOtv.com are critically-acclaimed movies and successful drama series such as  Mildred Pierce , Midsomer Murders, America Violet,Underworld, Beyonce: Baby & Beyond (Documentary), The Clone/El Clon (Telemundo), Maid in Manhattan (Telemundo), Contract (Nollywood) and countless others.
It gets better. From now until 31st of August, all current and new users will be able to experience an exclusive FREE trial on iROKOtv.com Africa. When the complimentary free trial ends, users will be charged at subscription fee, unless they cancel.
The new content package costs N2,500 for a 3 month subscription or just N5,000 for a 12 month subscription. Movie fans will get unlimited access to the entire content library. Payment methods for the new service include credit/debit cards, Quickteller, Bank Transfers, Western Union, or PayPal.
iROKOtv.com Africa is accessible on desktop, mobile, tablets iPads and Smart TVs. Additional devices and applications are set to follow in the coming months.
Check out the new content on http://www.irokotv.com/?utm_source=1 – the home of African entertainment online.
Watch How it Works below
For more information, you can contact Bello Bolanle via e-mail at [email protected] | Visit the iROKOtv Website: www.irokotv.com | Find them on Facebook | Watch them on Youtube | Visit their Blog | Find them on Google+ | Follow them on Instagram | Follow them on Twitter | Watch them on Keek | See photos on Pinterest | Add them via BBM: 7F3231C6
About iROKOtv.com
iROKOtv.com is the world's largest online distributor of African content, with a Nigerian movie, 'Nollywood' catalog of 5,000+ movies. Launched in December 2011 as a YouTube channel – NollywoodLove, the company launched a dedicated movie platform www.irokotv.com on 1 December 2011. Today, iROKOtv.com is watched in 178 countries around the world online.
________________________________________________________________________________
Advertorial – Sponsored Content