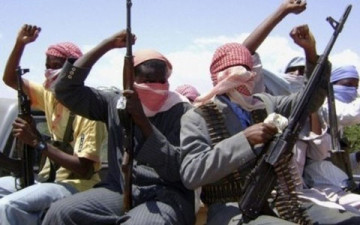 Abuja (NAN) –  Ten additional Boko Haram terrorists surrendered to troops at Kawuri in Borno on Sunday, security update posted on Defence Headquarters' (DHQ) website said on Monday.
It said that the terrorists, who voluntarily gave up, had been taken into custody for necessary security debriefing.
The News Agency of Nigeria (NAN) recalls that five terrorists surrendered to troops on Saturday at Konduga, Borno, along with their weapons and pleaded for mercy.
The statement said contrary to reports, no raid was carried out by Cameroonian military in Nigeria.
"All ongoing operations in the environs of Konduga and associated border locations within the country are completely being undertaken by Nigerian troops.
"While the Nigerian military is yet to officially name some of the top terrorists killed in recent operations, more suspected insurgents have continued to surrender themselves to the troops," it said.