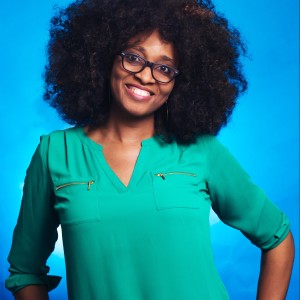 BellaNaija is pleased to announce a new column for our special readers – Ask FVO! Funmi Victor-Okigbo (FVO)  is an expert in event planning & management, and is now a  BellaNaija contributor.
FVO is the Chief Executive and Lead Production Designer of No Surprises Events. Her corporate client base spans industries as diverse as technology, entertainment, banking, government and consumer goods across sub-Saharan Africa.
Need help planning a family dinner, birthday party, seminar, wedding, board meeting, concert or just curious about how the professionals do some of their amazing tricks? If you have a burning question, just Ask FVO and get a focused, clear, no-nonsense answer!
***
Dear FVO,
I want to hold an appreciation event for my staff. We've had our most productive Q3 yet and I'd like to say thank you without having to spend too much money in the process. Any advice?
Thanks,
Ifeoma
***
Dear Ifeoma,
There are so many ways to appreciate your staff without robbing the bank. Sometimes a limited budget forces you to be creative! You don't have to have a big event if you can't afford it. You don't want to throw an event and not be able to pay your staff now do you?
You can award points for little things like punctuality, meeting deadlines etc. You can then create your own gift vouchers and staff can win things like ' A day off work', 'ice cream for two' (with a nominated colleague) etc.
I once showed my appreciation to one of my team mates by pretending to drag him off for a meeting with a client at the Palms shopping mall and proceeded to get us tickets for a movie. I thought that was cool even if I say so myself. I think he liked it…I hope he liked it
***
As staff, what creative ways have your employers shown staff appreciation? And if you are an employer please share creative ways that you have shown staff appreciation from full scale events through to small gestures, I'd love to hear from you.
Send your questions for FVO to askFVO(at)nosurprisesevents.com stating your name and where you are writing from. The editor reserves the right to edit submissions for content brevity and clarity. We regret that we cannot provide individual answers to questions sent in and cannot state at which exact date answers would be published.
We look forward to reading your emails and tweets with questions.