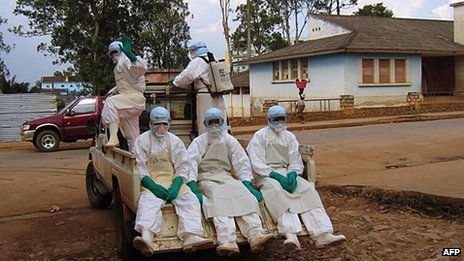 Late Port Harcourt-based doctor, Ikechukwu Enemoah's wife is reportedly recovering from Ebola and will soon be discharged from the Lagos isolation ward.
Minister of Health, Onyebuchi Chukwu, made the announcement, Premium Times reports.
You will recall that Enemoah died of Ebola while treating an ECOWAS diplomat.
According to reports, Port Harcourt has 477 people under surveillance, and Lagos has 27.
Photo Credit: AFP