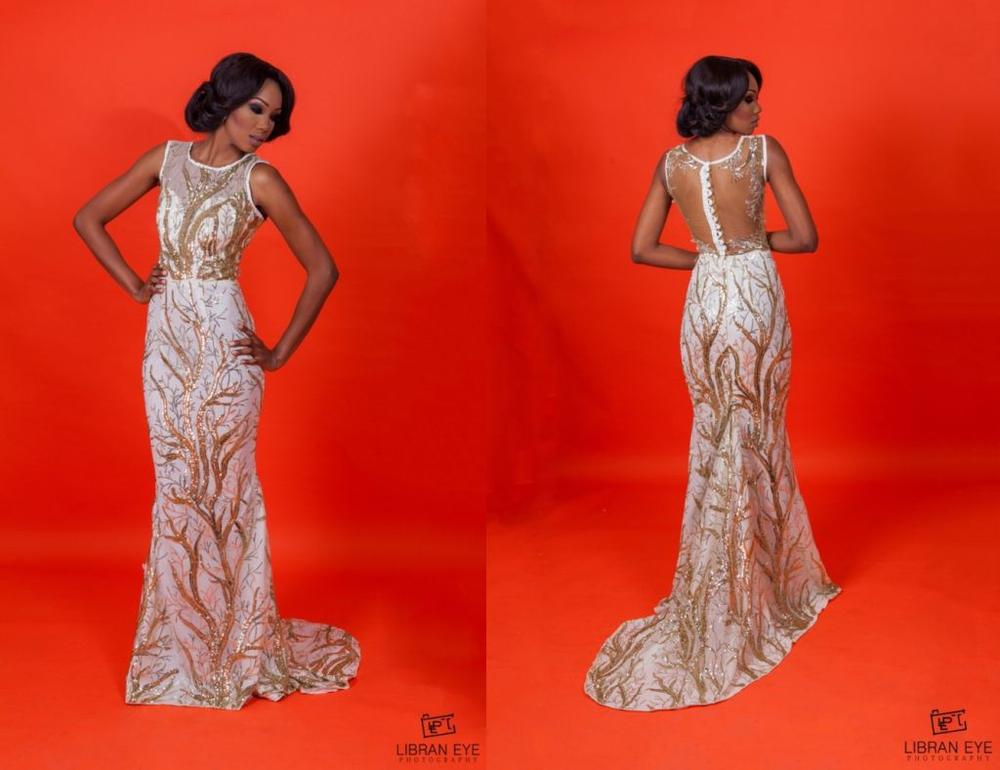 Now this is one collection you have to check out.
From the creative mind of Nigerian designer Tope Abiola, we are excited to bring you the wedding-themed Frock It Rock It collection – "Love Me".
Filled with sequins, ethereal toned aesthetics, mesh fabrics, and all the fabulosity that make a bride the most glamouros woman on her big day no matter how many times she changes; the collection is one to bookmark.
According to the Tope, the collection is "for the woman walking down the aisle. It's for the woman wanting to celebrate a special birthday. She knows she is making a statement. On that day, she feels sexy, she is confident. She feels wanted and loved. A dress that accentuates her beauty on her special day. She kicks ass on that day."
We have spotted fashionable celebs like Angela Simmons, Toke Makinwa and more rocking their pieces and we can't wait to see who does absolute justice to these pieces soon. Side eye to Tiwa, Omotola & Genevieve Nnaji for that first piece. 🙂
Check out more pieces from the collection below:
Photo Credit: Libran Eye Photography
FROCKIT ROCKIT- Fabric and Frocks
Email: [email protected] | [email protected]
Call: +2347080367773
Website: http://www.frockitrockit.com