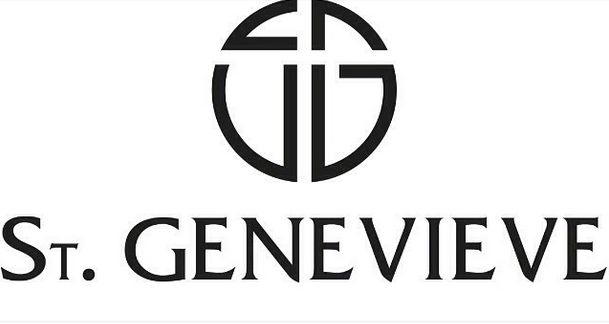 So here's the update on Genevieve Nnaji's relaunched label – St. Genevieve.
Early this morning Nigerian actress Genevieve Nnaji posted what seems to be the logo for her relaunched fashion label. The logo showcases the letters 'SG' which are initials for the brand.
In 2013 we brought you news about her label being relaunched with some of her friends rocking pieces form the label – see here if you missed it. Now, it seems like Gene is really kicking things into full swing.
The brand's Instagram page (@stgenevieve_) describes the brand as "Everyday Fabulous Clothes by Nigerian Actress, Genevieve Nnaji."
Following the logo image, she also posted a photo of herself, ace Photographer Kelechi Amadi-Obi and Makeup Artist Lola Maja in what looks like a studio with the caption "#aboutthismoment with @lolamaja @kelechiamadiobi #staytuned #antitbt". We can safely guess that they are probably getting ready for a shoot. Perhaps for the clothing label?
You can be rest assured we will be updating you on more as we wait for the grand unveil.
Photo Credit: @genevievennaji | @stgenevieve_ (Instagram)