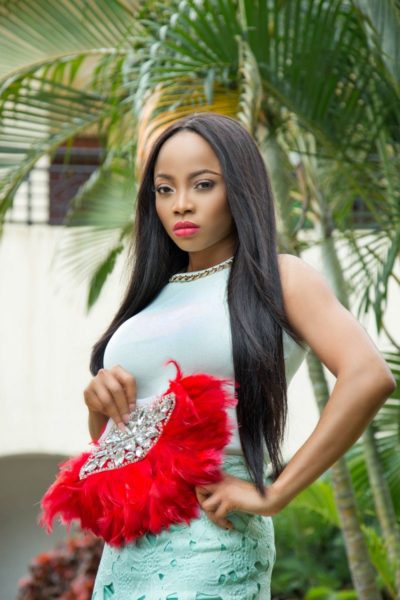 Over the past few weeks there have been a lot of speculations that Media personality Toke Makinwa might be pregnant after getting married in an intimate service earlier in year.
Toke took to her Twitter page to address the speculations and talking about the pressures to get pregnant soon after getting married. She has faced this pressure from fans, bloggers and even her family.
Her Twitter rant came after she tweeted "Morning world, your girl is feeling very sickkky" and her followers took to her mentions to ask her all sorts of questions.
Read her tweets below:
You think the pressure as a single girl is bad, wait till you get married. You can't sneeze without the preggo remark. Can my uterus breathe

— Toke Makinwa (@tokstarr) October 22, 2014
Aunties call you and you can't get three words in before the "ehn has it entered it talk" straight up

— Toke Makinwa (@tokstarr) October 22, 2014
Even my mother went as far as showing up at mine late at night with the "we have talk" business. Everyone just monitoring the uterus anyhow

— Toke Makinwa (@tokstarr) October 22, 2014
A VLOG on this issue will come soon. Let my uterus breathe. A child will come in time. Stop with the monitoring. Lol

— Toke Makinwa (@tokstarr) October 22, 2014