Ask FVO!: Does Changing Vendors Frequently Make Individual Events Look More Creative?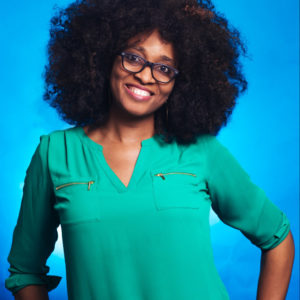 BellaNaija is pleased to announce a new column for our special readers – Ask FVO! Funmi Victor-Okigbo (FVO)  is an expert in Event planning & management, and is now a  BellaNaija contributor.
FVO is the Chief Executive and Lead Production Designer of No Surprises Events. Her
corporate client base spans industries as diverse as technology, entertainment, banking, government and consumer goods across sub-Saharan Africa.
Need help planning a family dinner, birthday party, seminar, wedding, board meeting, concert or just curious about how the professionals do some of their amazing tricks? If you have a burning question, just Ask FVO and get a focused, clear, no-nonsense answer!
***
Dear FVO,
Do you change vendors frequently?  I have noticed that one of the reasons clients don't use the same event management company is to avoid having their event look the same. Clients want fresh ideas and using the same vendors/event management company may lead to having the same look and feel at your event.  How do you manage that?
Thanks,
Ada
***
Hello Ada,
Yes I change vendors but I also don't see a problem with having a select group of vendors your work with from time to time, especially if they have been tried, tested, are creative and have the same values as your company. Finding vendors who fit this profile can be a challenge and may take years of bad experiences to finally settle for a few.
Having said that, it's always good to shop around and extend your database from time to time. Not doing so may limit you and you may miss out on working with some new suppliers who are doing great things and are constantly pushing the envelope. I also agree that some vendors take the 'cut and paste' approach which can be boring.
To address your concerns about look and feel this is down to the planner, most times the planner works with the client to create or design ideas and the vendors simply execute based on the brief as agreed. So most times, the planner bears the burden of creating out of the box ideas.
Typically vendors are limited to just execution which is not necessarily the best way to work with them, so I sometimes include our vendors at the ideas stage. If you're lucky to have a creative vendor (as should be the case), it's a big plus, you can sometimes involve them in the brainstorming stage so they get to throw in some ideas of their own and freshen things up a little. We could all learn a thing or two from one another. Most good vendors always have new ideas they are dying to push anyway and you as the planner and the client can always benefit from this.
Finally, remember an event is always about the client and no two clients are the same, if you remember that and truly listen to your client's needs the issue of 'same look and feel' is addressed, don't be afraid to take risks, playing safe may be low risk but can also be boring.
FVO
***
Send your questions for FVO to askFVO(at)nosurprisesevents.com stating your name and where you are writing from. The editor reserves the right to edit submissions for content brevity and clarity. We regret that we cannot provide individual answers to questions sent in and cannot state at which exact date answers would be published.
We look forward to reading your emails and tweets with questions.