Ask FVO!: What Type of Event is Best for a Product Launch?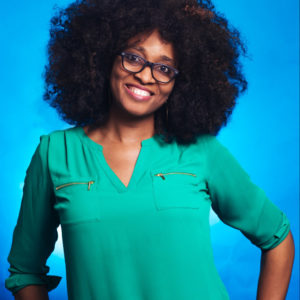 BellaNaija is pleased to announce a new column for our special readers – Ask FVO! Funmi Victor-Okigbo (FVO)  is an expert in Event planning & management, and is now a  BellaNaija contributor.
FVO is the Chief Executive and Lead Production Designer of No Surprises Events. Her
corporate client base spans industries as diverse as technology, entertainment, banking, government and consumer goods across sub-Saharan Africa.
Need help planning a family dinner, birthday party, seminar, wedding, board meeting, concert or just curious about how the professionals do some of their amazing tricks? If you have a burning question, just Ask FVO and get a focused, clear, no-nonsense answer!
***
Dear FVO,
We have been strategizing (and getting frustrated) about an event that will best launch our new product, we want the content of the event to be engaging enough for everybody we invite. We're looking at approximately 300 people, consisting of consumers, distributors and media. Please, what would you advise we do? A press conference? A party?
Sincerely,
Amaka
***
Dear Amaka,
I can sympathize with sometimes hitting a creative wall, where ideas aren't flowing. Before looking at ideas, you need to first align with the brand objectives.  Whatever you do, you shouldn't try to host one event for lots of different audiences, as one size does not fit all. You may have to divide the launch into three to cater to 3 main groups and you need to add something to every event to make it really exciting for the attendees. Experience has to be worthwhile and memorable!
Trade events should target key influencers in the industry, such as industry analysts or editors of trade publications, distributors etc. (Glitz and glamour aren't necessarily prerequisites for a trade event), these are the money makers, and yes you want them to be comfortable but your message to them should be clear, what's in it for them, building loyalty is also key.
Media events should educate the key reporters, bloggers and editors invited to review the product. You need to give them a lot of information, presentations? Videos? Press packs, flash drives with info Provide internet so they can live blog and tweet, create hashtags, who want them to help spread the word about your product or service and don't forget the S.W.A.G.S (Something We All Get or souvenirs)!
Consumer events: are all about "how do we stand out?" How do we connect with our target audience? Why should they attend?  How do we get people talking about it with each other? Think discount to consumers who buy the product at the event? What is the call to action after the event, what do you want them to do or say?
Narrowing your purpose and the target audience will help craft a consistent message to market and sell the event, right down to the invitations themselves. The message must be consistent, and the event an unforgettable experience.
You may also have to think beyond press conferences and cocktail parties. Launch events can include street teams, mobile marketing, flash mobs, and cyber events.
How do you follow up with your target audience after the event? The launch party is only one part of the larger product-launch process. Are we shooting for product distribution, media coverage, consumer awareness, sales, or influencer outreach?  Once you figure this out, you can best streamline your events to suit the objectives.
I hope this helps. Good luck!
***
Send your questions for FVO to askFVO(at)nosurprisesevents.com stating your name and where you are writing from. The editor reserves the right to edit submissions for content brevity and clarity. We regret that we cannot provide individual answers to questions sent in and cannot state at which exact date answers would be published.
We look forward to reading your emails and tweets with questions.