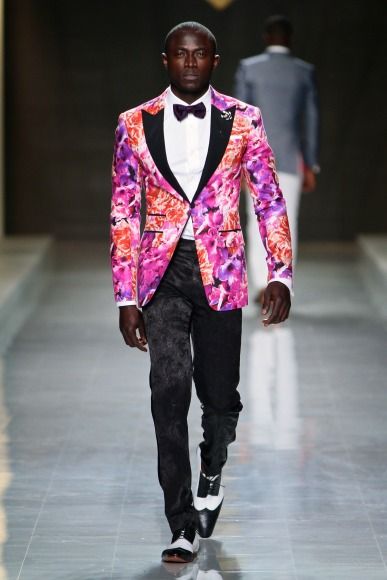 On our journey to Tanzania with menswear designer Sheria Mgwoi, we got to learn a bit about his patriotic side at the ongoing Mercedes-Benz Fashion Week Africa 2014.
Titled "Pride", the Spring/Summer 2015 collection is dedicated to a leader in Tanzania – Mwalimu, who was one of those that fought for her independence. Sheria noted on Instagram "Today…we will celebrate your life and all the fore fathers who fought and paved the way for us…".
The collection features floral print blazers and trousers, a lot of solid colour, polka dot ties as well as a casual spin rocked by Nigerian model Victor Kwen.
Photo Credit: Simon Deiner/SDR Photography