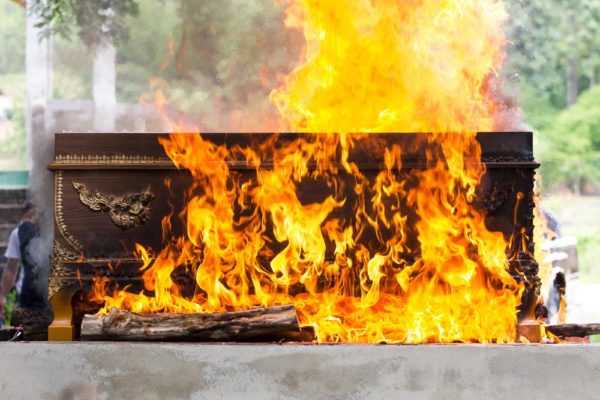 The Osun House of Assembly on Wednesday rejected a bill seeking the disposal of dead bodies by cremation in the state.
The bill, titled: "Osun State Disposal of Dead Bodies by Cremation Bill, 2014'',  was sponsored by the Chief Whip of the assembly, Ipoola Binuyo, representing Ife North State constituency.
While presenting the bill at the plenary in Osogbo, Binuyo said the bill would assist health workers in handling those that died of contagious diseases.
Rasheed Afolabi (APC, Ifelodun constituency), supported the consideration of the bill but majority of the lawmakers opposed the passage of the bill.
Wasiu Adebayo (APC, Olorunda constituency), who argued that both Islam and Christianity had guidelines on how the dead should be buried, saying that passing the bill would go against the two religions.
Also speaking, Ajibola Akinloye (APC, Ola-Oluwa constituency) said cremation was against the Yoruba culture and also too expensive for people to bear.
According to Akinloye, for cremation to be carried out effectively, there will be need for relatives of the dead to still pay some fees.
He said that there would be need to construct a crematorium, as burning the dead in an open place would cause public health hazard.
Kamil Oyedele (APC, Orolu/Irepodun), who also opposed the passage of the bill said it was against the culture of the people of the state.
Other lawmakers in their separate submissions said that it would amount to abnormality if such bill was passed.
They said this was because the culture of Yoruba people believed that the grave of the dead could still be consulted whenever the need arose.
The legislators argued that cremation of dead bodies would go against such belief.
In his submission, the Speaker of the House, Najeem Salaam said the house would go with the decision of the majority who called for the rejection of the bill.
Salaam urged the sponsor of the bill to redraft the bill as majority of the lawmakers had opposed to its passage.
Photo Credit: Tawatchai Khid-arn/Dreamstime.com