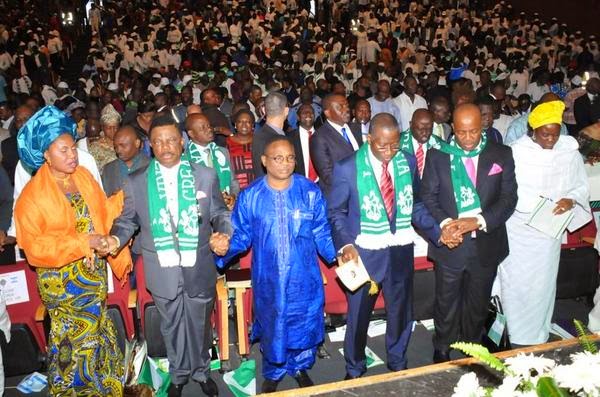 President Goodluck Jonathan is praying fervently for Nigeria, during his pilgrimage in Israel.
On Sunday, he attended a special church service with several men of God and dignitaries, themed "A Day With Jesus For Nigeria in Israel."
The service was held to conduct special prayers for Nigeria.
Below are some photos from the event:
His prayers will be answered. AMEN.