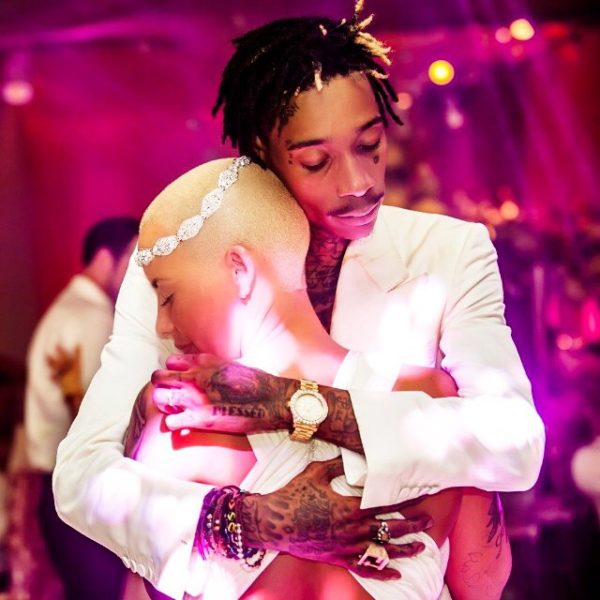 Since announcing their separation a few weeks ago, Amber Rose and Wiz Khalfa have continuously hurled accusations at each other while also ignoring each other but it seems there is still love between them.
Amber Rose and Wiz Khalifa who share a son, Sebastian, took to Twitter display publicly their affection for each other.
Wishing Amber a happy birthday, Wiz Khalifa tweeted:
Happy birthday Amb <3 @DaRealAmberRose

— Cameron (@wizkhalifa) October 21, 2014
To which Amber replied:
@wizkhalifa Thank u Sweetheart #StillLoveYouNoMatterWhat ❤️

— Amber Rose (@DaRealAmberRose) October 21, 2014
Recently, Amber Rose celebrated her 31st birthday with a costume party attended by a throng of celebrities, but Wiz Khalifa was not in attendance.
Do you think there is still a chance of Wiz and Amber getting back together?