Usher covers the newest edition of Billboard magazine and the American singer is explaining his place in 'RnB' by wearing a crown.
The 36-year-old singer has been one of the people in the past decades who have continued to climb steadily on the charts with good music. One of his newest singles 'Good Kisser' has been one of the biggest hits this summer.
Usher has however not released an album in a while and in this issue of Billboard he talks to the magazine about album delays, grooming Justin Beiber, his hot body, dating his manager and much more.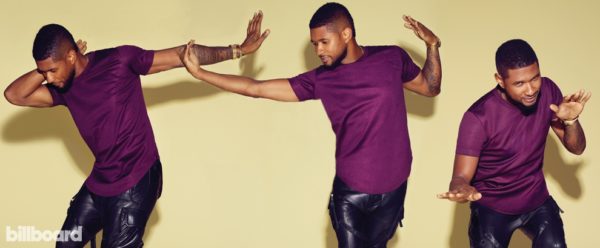 Read excerpts from the interview below!
On Delaying His Album: "I just ain't ready,Meaning I have more that I want to say and more that I want to do. My process is pretty different. L.A. Reid will tell you, it takes two albums to make one with Usher."
On Justin Bieber:"Our relationship is more man-to-man now, He's making his own decisions and it's important to show support. I can say I'm not happy with all the choices my friend has made, but I'm supportive of him. I try my hardest to give as much positive reinforcement as I can. I'll punch him in the f—ing chest when I need to, and give him a hug and kiss when I need to. It's more than just mentoring. I love the kid."
On his extra fit body:  "These days, I try to eat for my blood type when I'm not eating for the fat kid inside me. But the idea is to eat the foods that work best for your body. For my blood type the meats I can eat are pork, beef and fish."
On Grace Miguel:"I have an incredible partner and manager. She has helped me through some of the hardest times in my life and my career. … One thing that has come from having a great partner like Grace is being able to cherish the places that I've gone. In the past I'd do what I have to do and get on the bus to the next city. Life has become a vacation."
On being mentored by Diddy as a teenager: "I'd say I earned my stripes in New York City. My time with Puff, it gave me chutzpah. I got to see performers like Tupac Shakur, Redman, Method Man, Ice Cube. I got to perform onstage with the Notorious B.I.G., be in sessions with him and Craig Mack. I got to be part of the driving force that was Bad Boy, that was Puff."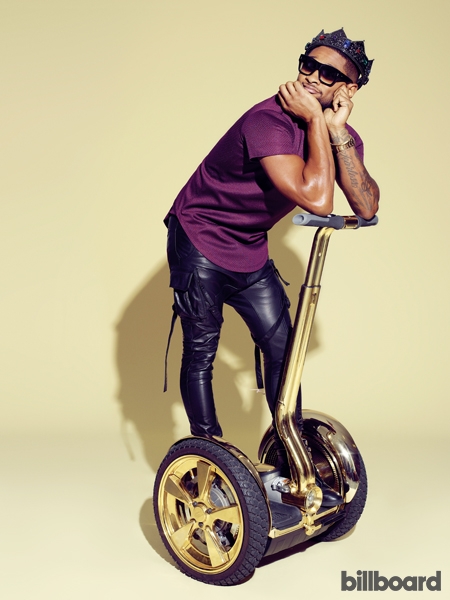 Read up his full interview and feature here.
Photo Credit: Billboard