Nigerian Hollywood actress Uzo Aduba had a breakthrough year with her stellar performance in Netflix series 'Orange Is the New Black' as a slightly psychotic character Suzanne 'Crazy Eyes' Warren.
Harper's Bazaar magazine is recognizing Uzo Aduba as one of the women featured in their 2014 "Women Who Dare" list. She is described as 'the actress with eyes wide open'.
You can read her full feature here on Harper's Bazaar.
Photographed by Albert Watson, Uzo Aduba is styled in a black floor-length Carolina Herrera dress accessorized with a Stephen Webster pendant.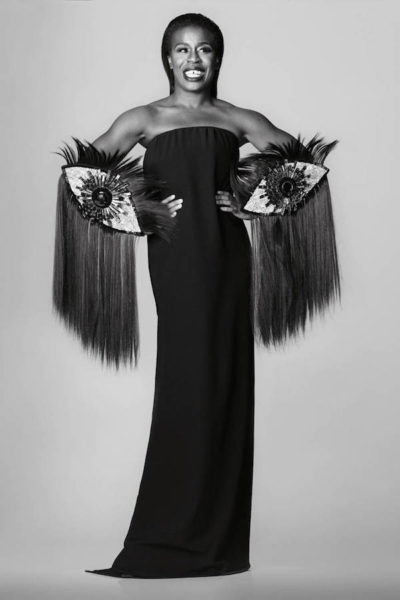 In the feature, Uzo Aduba describes her sojourn into Hollywood as daring and "taking all risks and chances. It took me a long time to arrive at that—you know, from my gap teeth to my name. I'm realizing, You don't need to change anything about yourself. This is who you are, and it's okay. That's daring.
Also featured on the list are Jessica Alba, Chelsea Clinton, Stella McCartney, Chloe Sevigny, Sam Taylor-Johnson, Christy Turlington, Kristen Gillibrand and 13-year-old Mo'ne Davis.
Photo Credit: Harper's Bazaar