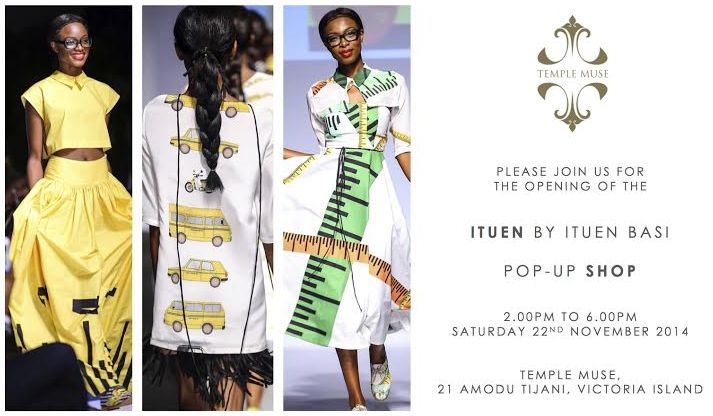 Temple Muse is delighted to announce the launch of the "Ituen by Ituen Basi" Pop Up Shop this Saturday!
The whimsical and colourful diffusion collection features an array of prints including the 'Lagos Buses', 'Ruler Design' and 'Floral Motifs' in a variety of styles.
This new line by Ituen Basi is the latest addition to the luxury concept store's growing list of African-inspired fashion brands.
Date: Saturday 22nd November 2014
Time: 2PM – 6PM
Venue: Temple Muse, 21 Amodu Tijani, Victoisa Island
For more information, Follow them on Instagram: @templemuse | Follow them on Twitter: @temple_muse  | Find them on Facebook: https://www.facebook.com/templemusefanpage | Visit their website: www.temple-muse.com
___________________________________________________
Sponsored Content