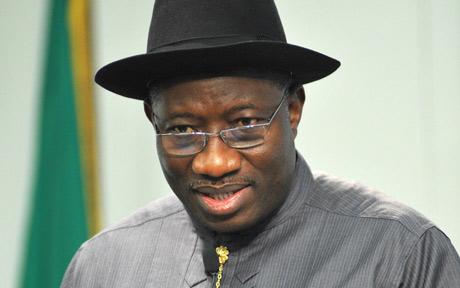 House of Representatives members along with their Senate counterparts, are plotting to impeach President Goodluck Jonathan.
The lawmakers intend to commence the impeachment process when they reconvene next Wednesday, Vanguard reports.
A source from the House told reporters that the proposed impeachment is for the common good of the country, as Jonathan's "incompetence, corruption and unprecedented impunity ," has been detrimental to Nigeria.
"I'm sure you read the reports today that senators are going to move against Jonathan. Now you can confirm that the impeachment thing is not about APC. It is a non-partisan cause. We have all resolved that the man (President Jonathan) must go.
"Never in the history of Nigeria has a leader displayed such crass incompetence as we have seen in President Jonathan. It is glaring and you can feel it. Mr. President, with due respect, has shown that he is not capable of running this country. That is the basic truth",  he said.
The unnamed lawmaker also stated that over 50 impeachable offenses have been identified against Jonathan, and that the House and Senate are working closely to ensure that impeachment efforts are successful.