There has been a rumoured rivalry between the Kardashians and the Knowles family for a while now with the media constantly pitting them against each other and finding 'shade' being tossed back and forth.
Well, Kim Kardashian has added fuel to the fire by posting this picture on her Instagram page and then deleting it a few minutes later.
The reality TV star posed with several mannequins and a few people in what people are calling an attempt to recreate Solange Knowles' wedding portraits that were released a few days ago for Vogue Magazine.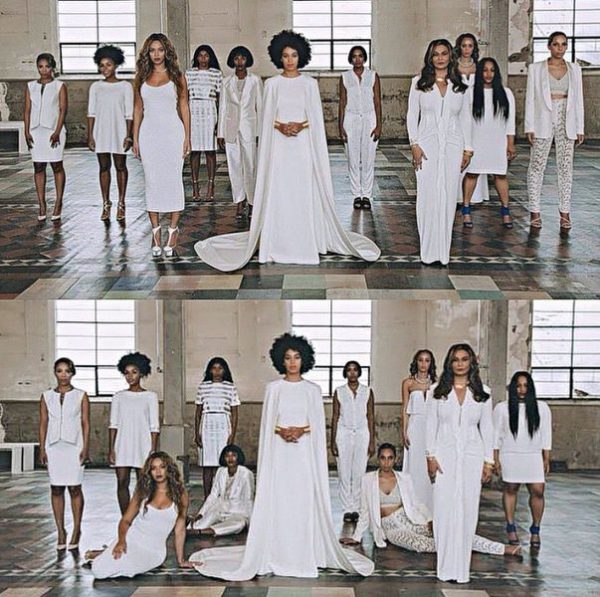 This is not the first time a Kardashian is taking a dig at the wedding – a few days ago when the portrait first came out Kris Jenner also posted, on her Instagram page, a picture of her dressed in white and surrounded by her daughters.
When Kris did it the #Beyhive came for her, hard. The same has happened to Kim Kardashian with fans of the Knowles family accusing her of throwing shade.
Do you think these are clear imitations – or inspiration?
Photo Credit: Instagram