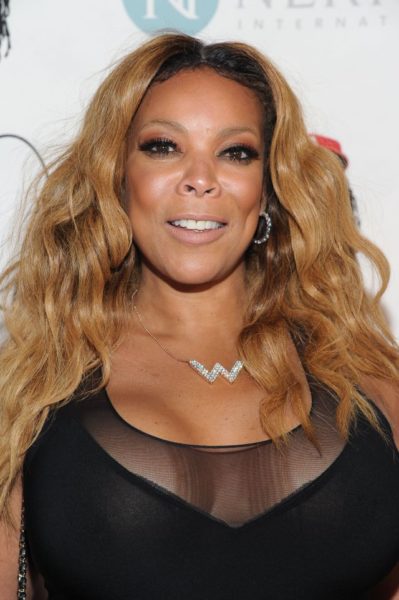 There was a lot of anticipation and excitement surrounding the making of a biopic 'Aaliyah: The Princess Of R&B' a look at the life of late Pop princess Aaliyah and talk show host Wendy Williams was quite vocal about her thoughts on the movie when it first announced.
The movie premiered on Saturday and according to a lot of people it did not live up to expectation and a lot of people have been quite vocal on social media about their disappointment.
Timbaland, who was a friend and collaborator of Aaliyah's, was one of many who took issue with the biopic. Fans spoke out on the casting, including the portrayals of Missy Elliott and R. Kelly, as well as Lifetime's treatment of the late singer's life.
As usual, everyone waited for Wendy Williams to address the issue on her show but the 50-year-old host known for her candid words simply brushed over the topic.
TODAY IN HOT TOPICS Wendy addresses the criticism of her #Aaliyah@lifetimetv movie. http://t.co/VSA0WEvgM8

— Wendy Williams (@WendyWilliams) November 17, 2014
According to Wendy, the show got a lot of ratings so whether you loved it or you hated it, you watched it. Watch her reaction below!
Her fans are not having it however and have been going in on the fact that she simply glazed over the issue without tearing it apart like she would have normally done.
@WendyWilliams basically said she don't care if she messed up Aaliyah biopic because we watched it and she got the ratings…. Smh — ThePrinceOfTheSouth (@TrappTarell) November 17, 2014
Did people expect Wendy Williams & Lifetime to do a good job? Are we talking about the same Wendy Williams…

— Steven J Warren (@Steve_Warren96) November 17, 2014
That #AaliyahMovie was the most disrespectful movie ever, Wendy Williams should get slapped for this..So glad I didn't watch it. — Ms.Antisocial_ (@Celibate_Girl) November 17, 2014
Wow, If anyone else had put that #AaliyahBiopic out @WendyWilliams would've still been talking about and criticizing it. 3 minutes of it.

— Tara Gilmore (@Tishna) November 17, 2014
Aaliyah's family needs to sue the wigs off of Wendy Williams. Just for everything. — Taja (@TChar) November 17, 2014
Wendy Williams really lives for gossip. She really made the whole movie about Aaliyah's relationships like her career didn't matter.

— Autumn F. (@AutyAut_) November 17, 2014
So disappointed in @WendyWilliams Mentions ratings of the movie instead of what fans thought about it… Like school on Christmas. No Class

— Lockedlooneytune (@locklooneytune) November 17, 2014
Did you get a chance to watch the movie? What are your thoughts?