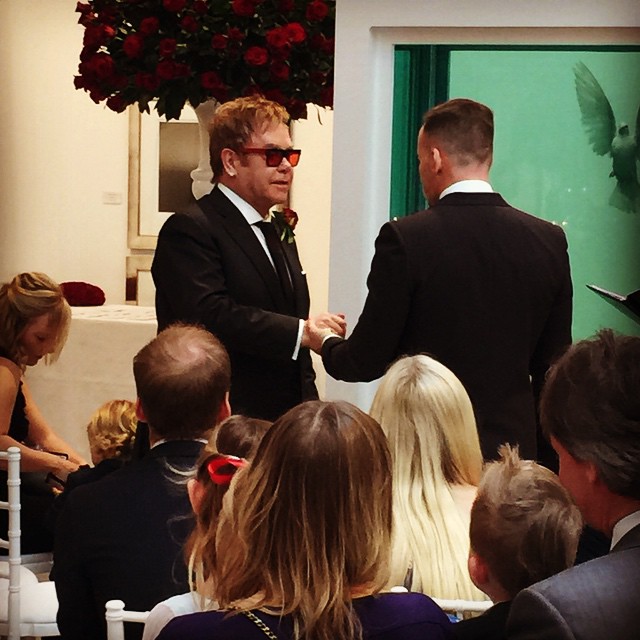 Elton John and David Furnish are officially a couple.
Nine (9) years after they both entered a civil partnership, the 67 year old musician and his partner wed in the presence of friends and family today, Sunday 21st December 2014.
The couple shared their event on Instagram, "Our little ring bearers are fast asleep, and their shoes are polished and ready for tomorrow's celebration." Their ring bearers are their two sons, Zachary and Elijah.
The pair revealed they decided to marry after England's legalization of same sex marriage in March.