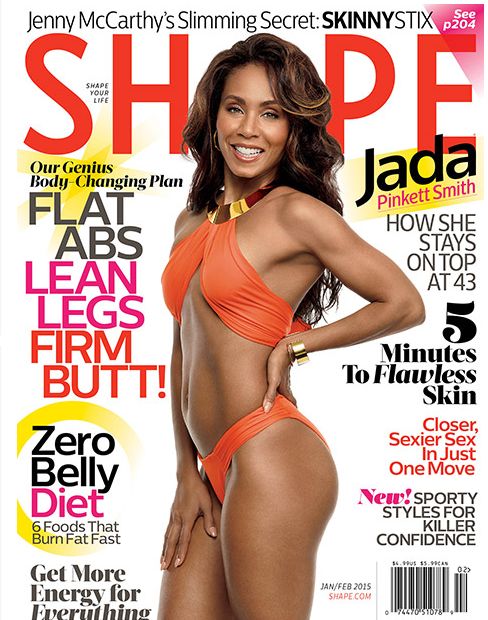 If you need more motivation to get to the gym in 2015, just take a look at 43-year-old Jada Pinkett Smith. Can we register now?
The mum, wife, actress and fitness buff shows off her ripped abs and toned body in a sexy orange bikini on the cover of Shape Magazine's January/February 2015 issue.
In the mag she talks on the importance of working out and staying in shape. "when my husband of almost 20 years can't tale his eyes off me? That's amazing." she said. "But the number 1 reason I go to the gym is because it keeps me sane; I can deal with whatever's coming at me."
Even though her petite 5-foot and 108 pound frame is an issue to contend with, she never lets it bother her. "It's an internal thing. I know that I'm petite but I never think like I am, ever. The truth is, there are times when I feel as big and tall as Will!"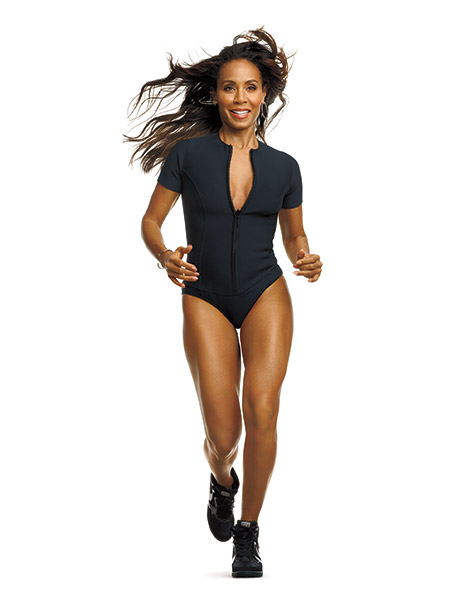 Shot by Jill Greenberg we are definitely pinning this to our New Year Resolution Inspiration board for 2015.
To get more on the interview and learn Jada's Look-good-from-behind butt workout, visit Shape.com.