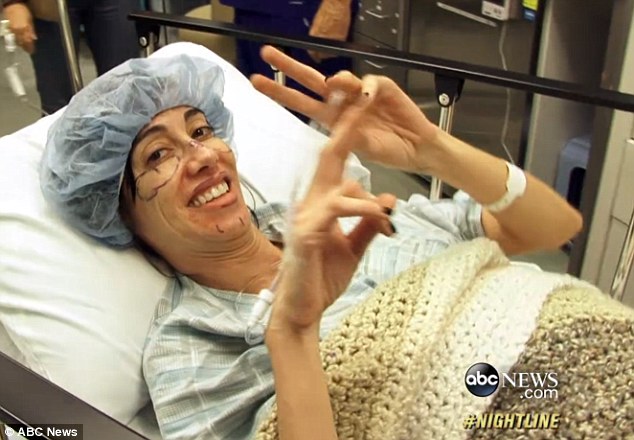 Yes, you read that headline correct. The Selfie craze is leading to more plastic surgeries in the world.
Ever since Ellen Degeneres broke Twitter with the Academy Awards Selfie and Kim Kardashian-West discovered her best Selfie side and pout, the self-portrait has been sweeping the world, one click at as time.
However, recent reports have shown that the rise in Selfies has also caused an increase in plastic surgeries in the world. According to Reuters.com, plastic surgeons have reported that they have experienced a boom in business with more and more people coming to them to have surgeries ranging from an eye lid lift to Rhinoplasty (nose reconstruction).
One of those cases was that of New-York-based Dental Hygienist Jennifer Reynolds, who was uncomfortable with her looks and never took Selfies or liked being tagged in photos. The 34-year-old reached out to a surgeon to have her nose fixed and now feels more comfortable about her looks.
She commented; "I definitely feel more comfortable right now with my looks". "If I need to take a selfie, without a doubt, I would have no problem."
Jennifer's case is just one of the many that have been reported. Some even resort to having professional makeup artists specifically for making their Selfies Social Media worthy.
According to Dr. Sam Rizk, a plastic surgeon who owns a practice in Manhattan; "There has been a 25 percent increase over the past year and a half to two years. That is very significant".  "They come in with their iPhones and show me pictures". "Selfies are just getting to be so crazy". "We all will have something wrong with us on a selfie image," he explained. "I refuse a significant proportion of patients with selfies because I believe it is not a real image of what they actually look like in person." (Source: in.reuters.com)
***
Putting on extra makeup or sucking in your cheeks is one thing, but going under the knife is a whole different ball game. Is this something you would consider? And what would you tell someone who decided to take this action? Share your thoughts.