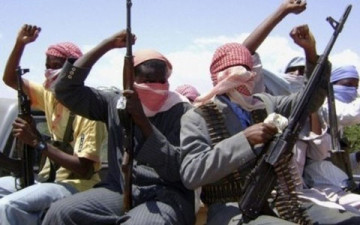 Unidentified gunmen, suspected to be Boko Haram insurgents, invaded Damaturu, the Yobe state capital on Monday morning around 7:30 a.m..
During the invasion, the gunmen attacked Yobe State University, New Telegraph reports.
Sources say a mobile police base located on the outskirts of the town was raided and burnt down by the gunmen.
The militants are said to be currently advancing towards the government house.
We will bring you additional details as they emerge.
Update:
According to NTA News, the Nigerian Airforce is currently in Damaturu: